An Arizona legalization poll has good numbers, asset forfeiture reform bills move in a couple of states, the Bureau of Justice Statistics reports on declining jail population numbers, Maine lawmakers appear ready to do away with pot social clubs the voters voted for, and more.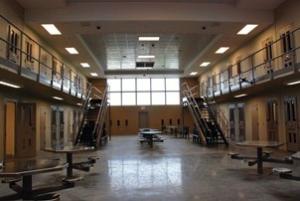 Marijuana Policy
Arizona Poll Shows Strong Support for Legalization. A new poll from OH Predictive Insights and the Consumer Choice Center had support for marijuana legalization at nearly two-thirds. Some 62.9% of respondents supported taxing and regulating marijuana like alcohol, with 40.9% strongly supporting it. Voters in the state narrowly rejected a legalization initiative in 2016; efforts are underway to get one on the ballot this year.
Illinois Will Put Non-Binding Legalization Question on November Ballot. The Senate Executive Committee voted Wednesday to put a non-binding question on the ballot asking voters whether they would support marijuana legalization. Meanwhile, a legalization bill awaits action in the legislature.
Maine Lawmakers Erase Social Consumption. Lawmakers working to get the state's legal marijuana industry off the ground have eliminated any reference to social clubs where people can use marijuana, even though the initiative passed by voters in 2016 included them. "No other state has licensed social clubs," said Sen. Roger Katz, R-Augusta, co-chairman of the implementation committee. "This is clearly the law, but it passed by the narrowest of margins. We ought to go slow and be conservative." The move came in a straw vote Wednesday; a final committee vote is set for Friday.
West Virginia Legalization Bill Filed. A Democratic congressional candidate who is also a current state senator filed a legalization bill Monday. Sen. Richard Ojeda (D-Logan) filed Senate Bill 593, which would allow adults to possess up to four ounces at home and two ounces in public and grow up to four seedlings and four mature plants. The bill does not contemplate a system of taxed and regulated marijuana commerce.
Medical Marijuana
Indiana CBD Bill Wins Committee Vote. The House Courts and Criminal Code Committee voted Wednesday to approve Senate Bill 52, which would allow the legal sale of CBD cannabis oil with low THC levels. The bill is one of a number filed to address the state's CBD mess, which was created when the legislature passed a bill last year allowing for its use, but which left no means to legally obtain it.
Heroin and Prescription Opioids
Maryland Bill to Lengthen Prison Sentences for Opioid Overdose Deaths of Minors Gets Hearing. The House Judicial Committee held a hearing Tuesday on House Bill 649, which would impose a prison sentence of up to 30 years for anyone convicted of selling or giving heroin, fentanyl, or other opioids to a minor who then overdoses and dies. Under the bill, even sharing drugs that result in a fatal overdose by a minor could result in a conviction. No vote was taken. Similar bills have been introduced in recent years, but went nowhere.
Asset Forfeiture
Idaho House Approves Civil Asset Forfeiture Reform Bill. The House voted unanimously Wednesday to approve House Bill 447, which does not eliminate civil asset forfeiture, but does restrict it. The bill would ban police from seizing cash or property merely because it is in close proximity to an illegal substance and it would ban the seizure of vehicles unless they are connected to trafficking offenses. It also imposes new reporting requirements. The bill now goes to the Senate.
Kansas House Gives Preliminary Approval to Civil Asset Forfeiture Reform Bill. The House voted Wednesday to give preliminary approval to House Bill 2459, which doesn't end civil asset forfeiture, but would impose stricter reporting requirements on all law enforcement agencies. The bill was set for a final House vote Thursday.
Incarceration
Jail Incarceration Rate Has Declined. The Bureau of Justice Statistics announced Thursday that the percentage of US residents in jail has declined since 2012. At midyear 2016, the jail incarceration rate was 229 per 100,000 residents, down 3.4% from 2012 and down 11.2% from 2008, the year jail populations peaked. There were some 740,700 inmates in jails at midyear 2016. Nearly two-thirds (65%) of those in jail had not been convicted of a crime, but were awaiting trial.
Philadelphia DA Will Stop Jailing People Accused of Low-Level Crimes Who Can't Afford Cash Bail. District Attorney Larry Krasner said Wednesday his office will stop jailing people who can't afford to pay cash bail in minor criminal cases, including drug cases. The move is the latest in a growing movement that argues that the practice unfairly targets poor Americans. "There is absolutely no reason why someone who will show up for court, is not a risk of flight, is not a threat to their neighbors and community should sit in jail for days or weeks or months or years because they can't post a small amount of bail," said Krasner, a civil rights lawyer who ran on a liberal platform last year opposing mass incarceration. "We do not imprison the poor in the United States for the so called crime of poverty."