Sticky-fingered cops go down, so do inmate-serving prison guards. Let's get to it: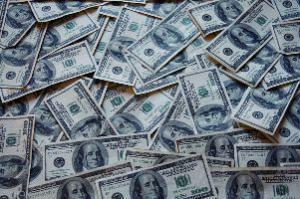 In Wichita, Kansas,
a former Sedgewick County sheriff's deputy was arrested last Tuesday
for failing to turn in drug evidence in a narcotics case. Justin Price, a 4 ½ year veteran of the department, is charged with official misconduct.
In Laurel, Indiana, a former Laurel Reserve Police officer was arrested last Wednesday for using $2,500 in drug buy money for his own purposes. Clinton Ellis, 34, caught the eye of authorities when a fellow officer reported that Ellis had given him a seized gun as a gift, and further investigation revealed the theft of the drug bust money. He faces two counts each of theft and official misconduct.
In Blairsville, Georgia, an East Ellijay police officer was arrested last Friday for allegedly stealing money from a woman he arrested on drug charges. Officer Michael Gene McLure is accused of stealing and cashing a $150 money order from a woman he arrested for driving under the influence of drugs. He is charged with violation of oath by a public officer and theft by taking -- both misdemeanor offenses.
In St. Gabriel, Louisiana, a former state prison guard was arrested last Friday after reportedly trying to smuggle drugs into the Elayn Hunt Correctional Center. Samantha Suel, 29, admitted to ditching four ounces of marijuana and synthetic cannabinoids inside the prison when she arrived at work to discover a shakedown of employees was underway. Surveillance footage showed her stashing the drugs. She's been fired and is now charged with introduction of contraband into a penal institution and malfeasance in office.
In Summerville, Georgia, a Hays State Prison guard was arrested last Saturday after being caught with contraband as he came to work. Guard Mark Edward Jeffery, 33, got nailed carrying four cell phones, two phone chargers, 65 grams of ecstasy tablets, 3 ½ grams of meth, and a bottle of alcohol behind bars. Investigators also found another gram of meth in his vehicle. He is charged with crossing a guard line with drugs and other contraband, possession of a controlled substance, trafficking drugs and violation of oath of office.