Public health, mental health, and drug reform groups call for an end to a new policy requiring Medicaid recipients to work, a key congressional Democrat calls for a progress report from Trump's opioid commission, Israeli marijuana decriminalization crosses a major hurdle, and more.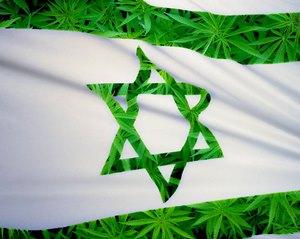 Marijuana Policy
California Bill Would Bar Pot Shops From Selling Customer Data to Third Parties. Assemblyman Evan Low (D-San Jose) has filed Assembly Bill 2402, which would ban retail marijuana shops from selling customer data to third-party vendors without the customer's consent. "The focus of this piece of legislation is around privacy," Low said. "So, while now cannabis is legal in California, there are many individuals who want to make sure that cannabis and their use of cannabis is not made public for many reasons. If you shop at retail stores, you magically start to get emails and snail mail from other similarly focused retail stores," Low added. "And so we wanted to make sure that we don't do that with cannabis without consent."
Maryland Legalization Constitutional Amendment Gets Hearing Today. The Senate Judicial Proceedings Committee held a hearing today on House Bill 1264, which, if approved, would set up a statewide referendum on marijuana legalization. The House bill was filed by Delegate David Moon (D-Takoma Park); the Senate version is sponsored by Sen. Bob Zirkin (D-Baltimore County), who heads the Senate committee hearing the bill.
Massachusetts Lawmaker Blasts Some Draft Regs. State Rep. Mark Cusack (D-Braintree), who helped write the state's legalization implementation law, has criticized the Cannabis Control Commission and some of its proposed draft regulations. He wrote to the commission saying he has "grave concerns" over draft regulations around social consumption, local control, and licensing for delivery services and micro-businesses. The local control regulations ignore state law requiring localities to first seek voter approval, he said. He also lambasted proposals for on-site consumption, saying a new referendum would have to be passed. Voters legalized marijuana in the state nearly 15 months ago now.
Medical Marijuana
Michigan Judge Strikes Down Detroit Medical Marijuana Initiative. A Wayne County circuit court judge last Friday overturned a voter-approved initiative that would have relaxed restrictive local controls on medical marijuana businesses in the city. Proposal B would have allowed pot shops and processing businesses in all business and industrial districts, including downtown and Midtown. The judge cited state court precedent that zoning questions could not be decided by voter initiatives.
Industrial Hemp
Alaska House Passes Hemp Bill. The House on Monday approved Senate Bill 6, which legalizes industrial hemp and establishes a pilot program for its growth and production. The Senate has already approved the bill, but since the House amended the bill, it now goes back to the Senate for a final concurrence vote.
Drug Testing
Massachusetts Lab Forfeits $1 Million for Unnecessary Drug Tests. State Attorney General Martha Healey (D) announced last Friday that Precision Testing Laboratories, Inc. will forfeit more than a million dollars to settle claims it billed for medically unnecessary drug tests. It paid $400,000 to Massachusetts and will pay more than $650,000 to Connecticut. The lab will also be barred from participating in the two states' Medicaid programs for the next 10 years. The company had promoted itself as providing urine drug testing services to people in recovery, but that it used very expensive drug tests and "aggressively marketed an expensive and unnecessarily complex drug testing package to sober houses, despite the fact that they knew that the tests were for residential sobriety monitoring, a violation of MassHealth regulations."
Missouri Bill Would Criminalize Synthetic Urine. State Rep. Nate Tate (R-St. Clair) has filed a bill that would make the sale of synthetic human urine a criminal offense. Under House Bill 1810, all drug test-cheating products would be banned, and anyone who provides them with the intent to defraud a drug test would be subject to a Class B misdemeanor. Prosecutors like the bill.
Drug Treatment
Public Health, Drug Reform Groups Protest Federal Policy Imposing Work Requirements on Medicaid Recipients. More than 160 organizations in the public health, mental health, addiction treatment, and drug reform fields have sent a letter to Health and Human Services Secretary Alex Aszar decrying the new federal policy. They argue the policy would hinder access to Medicaid by people with chronic health problems, especially those fighting substance abuse and mental health disorders. "This is deeply troubling given the devastating and escalating opioid overdose crisis that President Trump has designated as a national public health emergency," the letter said.
Heroin and Prescription Opioids
Leading Congressional Democrat Wants Hearing on Trump's Opioid Panel's Progress. Rep. Elijah Cummings (D-MD), the top Democrat on the House Oversight and Government Reform Committee, sent a letter to committee Chairman Rep. Trey Gowdy (R-NC) last Friday urging him to request that presidential counselor Kellyanne Conway brief the committee on the work done by the president's opioid commission. "I understand that President Trump has designated Kellyanne Conway as his point person on this issue, so her input would help the Committee with its ongoing efforts to evaluate the status of the Commission's recommendations," Cummings wrote.
International
Israeli Marijuana Decriminalization Advances. The Ministerial Committee for Legislation has approved a bill that would decriminalize the possession of small amounts of marijuana. Under the bill, people caught with pot would pay a $282 fine and would not be subject to arrest until a fourth offense. Legalizatin advocate MK Tamar Zandberg (Meretz), who heads the Knesset Committee on Drug and Alcohol Abuse, was pleased: "When we started our struggle, people disrespected us, but the Ministerial Committee's decision today is proof that a real, persistent struggle succeeds in the end," said Zandberg. "This bill is far from being perfect, but it is a foot in the door on the way to full legalization."