Republican presidential contenders spar over drug policy, Martin O'Malley talks marijuana, Ohio's Supreme Court slaps down biased ballot language for ResponsibleOhio's initiative, pot people will march in Vienna on Saturday, and more.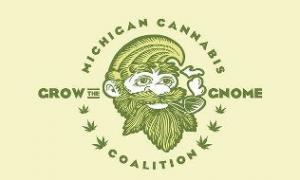 Marijuana Policy
Martin O'Malley Meets With Colorado Marijuana People, Calls for Reclassification. Former Maryland governor and Democratic presidential contender Martin O'Malley met Thursday with state marijuana regulators, activists, and industry representatives and said he would immediately change federal marijuana policy if elected. He reiterated his pledge to reclassify marijuana as Schedule II, but stopped short of calling for legalization.
Michigan Initiatives in Midst of Signature Gathering. Two competing legalization initiatives are now deep in the signature-gathering phase. The Michigan Cannabis Coalition says it has collected nearly 170,000 signatures, which its petitioners are trying to verify as valid on the spot. Initiatives need some 252,000 valid voter signatures to qualify for the November 2016 ballot. A second initiative campaign, MI Legalize didn't provide precise figures but said it is "on pace" to qualify for the ballot. MCC would let the legislature set taxes for marijuana sales and establish licensing requirements for stores. It would limit personal grows to two plants. MI Legalize would peg the retail pot sales tax at 10%, put licensing in the hands of local communities, and allow up to 12 plants for personal grows.
Ohio Supreme Court Orders New Ballot Language for ResponsibleOhio Initiative. Handing a rebuff to state officials, the high court agreed with ResponsibleOhio that the state's description of the initiative "inaccurately states pertinent information and omits essential information. The cumulative effect of these defects in the ballot language is fatal because the ballot language fails to properly identify the substance of the amendment, a failure that misleads voters." Now, the state Ballot Board must submit new, more accurate language. It could meet again as early as Friday. The state did win on one issue, though: Its language referring to the initiative as a "monopoly" will stay.
Drug Policy
GOP Candidates on Drugs At Last Night's Debate. Republican presidential contenders tangled over drug policy, with Sen. Rand Paul describing the damage of the war on drugs, recommending treatment and drug courts, and articulating a states' rights position on marijuana legalization, while Jeb Bush 'fessed up to smoking pot as a teenager, also endorsed treatment and drug courts, and hit back at Paul over heroin use. The anti-legalization Gov. Chris Christie touted his state's drug sentencing reforms, and Carly Fiorina claimed special consideration because her stepdaughter died of a drug overdose. Click on the link for a full review.
Heroin and Prescription Opiates
Massachusetts Bill Would Ban Oxycontin for Children. Responding to the FDA's approval of the use of Oxycontin for pain relief for children, a state representative has filed a bill to prohibit doctors in the state from prescribing the drug to kids. Rep. Diana DiZoglio (D-Methuen) filed House Docket 4154, which has yet to be assigned a bill number.
Harm Reduction
North Carolina Senate Passes Pilot Project/Needle Disposal Bill. The Senate today unanimously passed House Bill 712, which does two things. First, it states that anyone who declares a syringe or sharp object to a law enforcement officer prior to search cannot be charged for possession of the object or for any drug residue inside the object. This bill improves H 850, the needlestick prevention bill passed in 2013, which protected people from the paraphernalia charge, but not from the residue charge. Second, the bill authorizes two to four North Carolina counties to establish pilot programs to collect and safely dispose of used syringes in their communities. The North Carolina Harm Reduction Center will start these pilot programs on December 1, 2015 in Cumberland and Haywood counties. The bill has already passed the House and awaits the governor's signature.
International
Marijuana Activists to March in Vienna This Weekend. Organizers expect up to 10,000 people to march through Vienna on Saturday to protest drug law "reforms" that will still criminalize medical marijuana patients. The march is being led by Legalize! Osterreich, which has begun a parliamentary initiative to legalize marijuana. That initiative has 15,000 signatures so far.
(This article was prepared by StoptheDrugWar.org's lobbying arm, the Drug Reform Coordination Network, which also pays the cost of maintaining this web site. DRCNet Foundation takes no positions on candidates for public office, in compliance with section 501(c)(3) of the Internal Revenue Code, and does not pay for reporting that could be interpreted or misinterpreted as doing so.)