The California marijuana legalization initiative now has an official ballot number, the Arizona marijuana legalization initiative has lots of money, Chris Christie vetoes funding for needle exchange expansion in New Jersey, and more.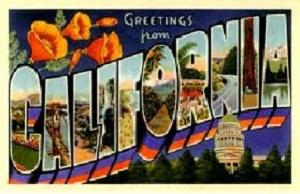 Marijuana Policy
Arizona Legalization Campaign Flush With Cash. The Arizona Campaign to Regulate Marijuana Like Alcohol handed in 100,000 more signatures than needed to qualify its initiative for the ballot last week, and it looks to have the money to campaign for it through November. Campaign finance reports filed last Friday show that the campaign has raised more than $2.2 million, with most of it coming from the Marijuana Policy Project. Anti-legalization forces operating as Arizonans for Responsible Drug Policy, have raised about $690,000, less than a third as much as the legalization forces.
California's Legalization Initiative Will be Proposition 64 on the November Ballot. After some weekend confusion thanks to conflicting reports from the Secretary of State's office, the matter is settled: The Adult Use of Marijuana Act (AUMA) initiative will appear on the ballot as Proposition 64.
Even in Conservative San Diego County, Legalization Has Majority Support. A new San Diego Union-Tribune poll has support for marijuana legalization at 56% in the county, home to military bases and retirees. Two-thirds (67%) of Democrats supported legalization, but only 38% of Republicans did.
Medical Marijuana
Dispensaries Will Generate Millions for Hawaii, New Report Says. The Aloha State finally got around to allowing dispensaries to operate this year, and now a report from the Hawaii Dispensary Alliance says they could generate between $12 million and $38 million in revenues in their first year in operation. That figure could grow to as much as $80 million by 2018, the group said, citing an anticipated increase in patient numbers.
Harm Reduction
New Jersey Governor Uses Line Item Veto to Kill Needle Exchange Expansion. Gov. Chris Christie (R) resorted to the line item veto to eliminate funding for the expansion of needle exchange programs. Lawmakers in both houses had approved the expansion, but Christie cut the funding for it that was contained in the budget bill sent to him last week. Advocates still hope Christie will sign the needle exchange expansion bill, but how it would be funded remains an open question.