That nation's most populous state will vote on marijuana legalization in November, federal legislators keep fighting for medical marijuana access for veterans, a New Jersey needle exchange bill nears passage, the ACLU goes after the Border Patrol for abuses at interior check points, and more.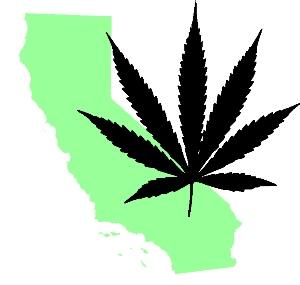 Marijuana Policy
It's Official -- California Will Vote on Marijuana Legalization in November. A broadly-backed initiative to legalize marijuana in the country's most populous state will be on the California ballot in November. The secretary of state's office made it official Tuesday afternoon, certifying that a random sample of more than 600,000 signatures turned in showed there were enough valid signatures to qualify the measure. "Today marks a fresh start for California, as we prepare to replace the costly, harmful and ineffective system of prohibition with a safe, legal and responsible adult-use marijuana system that gets it right and completely pays for itself," said Jason Kinney, spokesperson for the Adult Use of Marijuana Act (AUMA).
Medical Marijuana
Eleven Lawmakers Ask House and Senate Leadership to Restore Medical Marijuana Language in VA Bill. The move comes after language allowing VA docs to recommend medical marijuana passed both the House and Senate, only to be mysteriously dropped in conference committee. "We feel the failure of the Conferees to include either provision is a drastic misfortune for veterans and is contrary to the will of both chambers as demonstrated by the strong bipartisan support for these provisions," the supporters wrote to congressional leaders on Tuesday. Among the signatories were Rep. Earl Blumenauer (D-OR) and Sens. Steve Daines (R-MT) and Jeff Merkley (D-OR). Other signatories to the letter, all Democrats, include Sens. Kirsten Gillibrand of New York, Barbara Boxer of California, Cory Booker of New Jersey, Tammy Baldwin of Wisconsin, Ron Wyden of Oregon, and Reps. Jared Polis of Colorado, Dina Titus of Nevada and Ruben Gallego of Arizona.
Illinois Judge Orders State to ADD PTSD to Medical Marijuana List. A Cook County judge has ordered the state Department of Public Health to add post-traumatic stress disorder (PTSD) to the list of diseases eligible to be treated with medical marijuana. The sternly worded ruling also said the department's director, Niray Shah, an appointee of Republican Gov. Bruce Rauner, had engaged in a "constitutionally inappropriate private investigation" before deciding to rule against adding PTSD after the medical marijuana advisory board had recommended adding it. The court accused Shah of applying his own standard of medical evidence that "appears nowhere in the Act or the department's rules" and "was contrary to the plain language of the department's rules."
Los Angeles County Extends Ban on Medical Marijuana in Unincorporated Areas. County supervisors voted Tuesday to extend by a year a temporary ban on medical marijuana cultivation and distribution in unincorporated areas. The county enacted a 45-day ban earlier this year and then extended it by another month before now extending it for another year. County planning officials said the ban was needed as they study how to regulate medical marijuana, but advocates retorted that the supervisors should concentrate on actually regulating the industry, not on extending bans.
Harm Reduction
New Jersey Needle Exchange Bill Nears Passage. The Senate Monday gave final approval to a bill that would allow localities across the state to enact needle exchange programs. The Assembly is expected to approve changes in the Senate version of the bill Thursday. The measure, Assembly Bill 415, would then await the signature of Gov. Chris Christie (R) to become law. The state enacted a law allowing pilot needle exchange programs a decade ago.
Law Enforcement
ACLU Accuses Border Patrol of Wrongful Detentions, Seizures The ACLU of Arizona Tuesday filed a formal complaint with the Department of Homeland Security and its constituent agency, US Customs and Border Protection, demanding an investigation into "abuses arising from Border Patrol interior operations." "At the same time the Justice Department and the Obama administration are rightly urging local police to adopt 'best practices' -- ending racial profiling, collecting stop data, and curbing police militarization and asset forfeiture abuses -- we see the nation's largest law enforcement agency, CBP, rejecting those commonsense reforms," said James Lyall, a staff attorney with the ACLU. "The federal government is effectively saying, 'Do as I say, not as I do,' which leaves Border Patrol free to target citizens and non-citizens alike with these increasingly extreme and abusive practices."