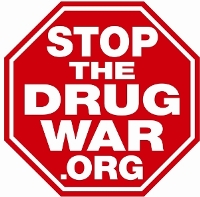 The Golden State has the chance to become the green state this year.
The fight over veterans' access to medical marijuana continues, an Illinois judge tells the state to quit messing around and recognize PTSD, a fired Oregon medical marijuana users wins his job back, and more.
Corrupt cops seem to have taken summer vacation this week, with only a couple of incidents popping up. They both involve cops with sticky fingers.
House Republicans blocked an effort to open up banking for marijuana businesses, an Oregon worker fired for medical marijuana use wins his job back, DEA agents get new policy regarding prostitution, the Thai government grapples with methamphetamine policy, and more.
Sanders supporters eye a pot plank in the Democratic Party platform, Democratic senators push the DEA on rescheduling, the UN says US heroin use is at a 20-year high, Toronto pot shops get raided, and more.
The Democratic Party adopts a marijuana reform plank, scientists complain about marijuan research obstacles, Myanmar moves to reform a punitive drug law, the UN reports plentiful heroin supplies despite a bad harvest in Afghanistan last year, and more.
A billboard campaign in Arizona encourages voters to "Buy American" and support marijuana legalization, a New Hampshire Democratic candidate for governor calls for legalization, the DEA releases a heroin threat assessment, and more.
That nation's most populous state will vote on marijuana legalization in November, federal legislators keep fighting for medical marijuana access for veterans, a New Jersey needle exchange bill nears passage, the ACLU goes after the Border Patrol for abuses at interior check points, and more.
Permission to Reprint:
This issue of Drug War Chronicle is licensed under a modified
Creative Commons Attribution license
. Articles of a purely educational nature in Drug War Chronicle appear courtesy of DRCNet Foundation, unless otherwise noted.