House Republicans blocked an effort to open up banking for marijuana businesses, an Oregon worker fired for medical marijuana use wins his job back, DEA agents get new marching orders on hookers, the Thai government grapples with methamphetamine policy, and more.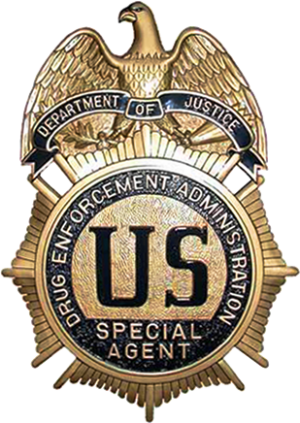 Marijuana Policy
House Turns Back Effort to Give Pot Businesses Access to Banks. The Republican-led House Wednesday voted down an amendment to the FY 2017 Financial Services and General Government Appropriations Act that would have blocked federal regulators from punishing financial institutions for working with state-legal marijuana businesses. A similar amendment had passed the Senate last week.
Nevada Legalization Effort Has Raised Nearly $300,000 This Year. The Nevada Coalition to Regulate Marijuana Like Alcohol has raised $285,000 so far this year, with more than half coming in a two-day period earlier this month when local marijuana companies made significant donations. The campaign's legalization initiative has qualified for the November ballot. Opposition groups made no reports of donations this reporting period.
Oregon Takes in Nearly $15 Million in Pot Taxes So Far This Year. As of May 30, the state Department of Revenue had processed $14.9 million in marijuana tax payments this year, the agency said Wednesday. Medical marijuana dispensaries authorized to sell to any adult 21 or over began collecting the tax in January.
Medical Marijuana
New Mexico Auditor Bemoans Delays in Processing ID Cards. The state auditor and the attorney general are investigating a backlog of medical marijuana ID card applications as requests for the cards surge. The state has 30 days to issue the issue the cards, but the Department of Health said it is taking 45-50 days, and the auditor's office said it had complaints of wait times of up to 90 days.
Oregon Worker Fired for Medical Marijuana Wins Jobs Back. An arbitrator has ordered Lane County to reinstate a worker it fired because he used medical marijuana to deal with the side effects of cancer treatment and it has ordered the county to give him nearly $22,000 in back pay. Michael Hirsh had been employed as a senior programmer for the county before he was fired in December after two employees reported smelling pot smoke on his clothing.
Heroin and Prescription Opioids
New York Governor Signs Heroin Bill Package. Gov. Andrew Cuomo (D) Wednesday signed into law a package of bills aimed at the state's heroin and prescription opioid problems. The bills, which address prevention, treatment, and insurance coverage, should produce an additional 270 treatment beds and more than 2,000 slots for drug treatment programs. The bills also require insurance companies to wait 14 days before denying coverage to drug users deemed in need of drug treatment, and it limits initial prescriptions for opioids for severe pain to seven days.
Law Enforcement
No Prostitutes for DEA Agents. In the wake of scandalous behavior by DEA agents in Colombia during the 2012 Summit of the Americas, the DEA has instituted a one-strike policy for agents caught patronizing prostitutes. "Solicitation of prostitution on duty or off duty, whether you're in a jurisdiction where it is legal or illegal, first time offense -- removal," DEA administrator Chuck Rosenberg told a Senate panel Wednesday.
International
UN Releases Annual Global Drug Report -- 250 Million Adults Used a Drug Last Year. The UN Office of Drugs and Crime has released the World Drug Report 2016, and notes that 5% of the adult population has used at least one drug in the past year. The UN also reported that the number of people classified as suffering from a dependency disorder climbed to more than 29 million, up from 27 million the previous year.
Thailand Won't Legalize Meth, But Will Remove it From List of Dangerous Drugs. Thai Justice Minister Paiboon Koomchaya has walked back talk about legalizing the amphetamine, but now says the country will work to reform its drug laws by removing meth from its list of hard drugs like heroin and recognizing a distinction between traffickers and users, workers, and addicts.