The fight over veterans' access to medical marijuana continues, an Illinois judge tells the state to quit messing around and recognize PTSD, a fired Oregon medical marijuana users wins his job back, and more.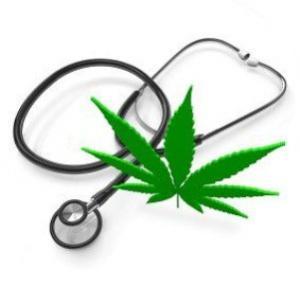 National
On Tuesday, eleven lawmakers asked the House and Senate leadership to restore medical marijuana language in the VA bill. The move came after language allowing VA docs to recommend medical marijuana passed both the House and Senate only to be mysteriously dropped in conference committee. "We feel the failure of the Conferees to include either provision is a drastic misfortune for veterans and is contrary to the will of both chambers as demonstrated by the strong bipartisan support for these provisions," the supporters wrote to congressional leaders on Tuesday. Among the signatories were Rep. Earl Blumenauer (D-OR) and Sens. Steve Daines (R-MT) and Jeff Merkley (D-OR). Other signatories to the letter, all Democrats, include Sens. Kirsten Gillibrand of New York, Barbara Boxer of California, Cory Booker of New Jersey, Tammy Baldwin of Wisconsin, Ron Wyden of Oregon, and Reps. Jared Polis of Colorado, Dina Titus of Nevada and Ruben Gallego of Arizona.
California
On Tuesday, Los Angeles County extended its ban on medical marijuana in unincorporated areas. County supervisors voted to extend by a year a temporary ban on medical marijuana cultivation and distribution in unincorporated areas. The county enacted a 45-day ban earlier this year and then extended it by another month before now extending it for another year. County planning officials said the ban was needed as they study how to regulate medical marijuana, but advocates retorted that the supervisors should concentrate on actually regulating the industry, not on extending bans.
Illinois
On Tuesday, a judge ordered the state to add PTSD to the medical marijuana list. A Cook County judge has ordered the state Department of Public Health to add post-traumatic stress disorder (PTSD) to the list of diseases eligible to be treated with medical marijuana. The sternly worded ruling also said the department's director, Niray Shah, an appointee of Republican Gov. Bruce Rauner, had engaged in a "constitutionally inappropriate private investigation" before deciding to rule against adding PTSD after the medical marijuana advisory board had recommended adding it. The court accused Shah of applying his own standard of medical evidence that "appears nowhere in the Act or the department's rules" and "was contrary to the plain language of the department's rules."
Montana
On Monday, the US Supreme Court refused to hear an appeal from medical marijuana supportersl. The nation's high court refused to hear a challenge to a state law that limits medical marijuana providers to selling it to no more than three patients. In refusing to hear the case, the high court let stand a Montana Supreme Court decision upholding most of a state law that effectively overturned a 2004 voter-approved medical marijuana initiative. New restrictions are now set to go into effect on August 31.
New Mexico
Last Wednesday, the state auditor bemoaned delays in processing ID cards. The state auditor and the attorney general are investigating a backlog of medical marijuana ID card applications as requests for the cards surge. The state has 30 days to issue the issue the cards, but the Department of Health said it is taking 45-50 days, and the auditor's office said it had complaints of wait times of up to 90 days.
Oregon
Last Wednesday, a worker fired for medical marijuana use won his job back. An arbitrator has ordered Lane County to reinstate a worker it fired because he used medical marijuana to deal with the side effects of cancer treatment and it has ordered the county to give him nearly $22,000 in back pay. Michael Hirsh had been employed as a senior programmer for the county before he was fired in December after two employees reported smelling pot smoke on his clothing.
Pennsylvania
Last Friday, state official finished drafting temporary medical marijuana regulations. State health officials announced last Friday that they had completed drafting temporary regs that will allow child patients to use medical marijuana products from outside the state while the state's program is being set up. Applications should be available at the health department's website sometime next month.
[For extensive information about the medical marijuana debate, presented in a neutral format, visit MedicalMarijuana.ProCon.org.]