The fight over legalization continues in DC, Jamaica is now one vote away from decriminalizing ganja, the NHTSA has a study out saying there is no evidence pot use increases the risk of crashes, and more. Let's get to it: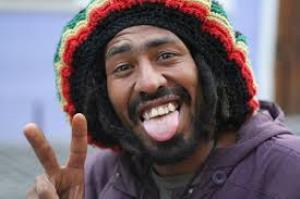 Marijuana Policy
Drug Czar Nominee Says DC Should Be Able to Legalize Marijuana. Acting director of the Office of National Drug Control Policy (ONDCP -- the drug czar's office) Michael Botticelli has said that the District of Columbia should be able to determine its own marijuana policy. "As a resident of the District I might not agree about legalization," Botticelli said, "but I do agree with our own ability to spend our own money the way that we want to do that." Federal law requires the drug czar to oppose marijuana legalization, but that didn't stop Botticelli from endorsing home rule for the District even if that meant legalization.
DC Council Cancels Hearing on Taxation and Regulation Bill in Face of Legal Threats. The DC council was supposed to hold hearing on a taxation and regulation bill today, but abandoned those plans after the District attorney general warned lawmakers they and their staffs could face fines or even jail time if they went ahead. Incoming DC Attorney General Karl Racine warned the council in a letter late last week that holding the hearing would violate a congressionally imposed spending restriction prohibiting the city from moving forward on legalization and regulation. Council members and invited witnesses, some of whom had traveled hundreds of miles to testify, instead held an informal roundtable discussion on the topic to avoid the risk of being found in contempt of Congress.
Idahoans Not Ready to Legalize Marijuana, Poll Finds. An Idaho Politics Weekly poll found that only 33% supported legalization, with 64% opposed -- and they mean it. More than half (53%) of respondents were "strongly opposed," while another 11% were "somewhat opposed." Only 17% said they "strongly supported" legalization, with another 16% "somewhat supporting" it.
Sentencing Policy
Kansas Bill Would Cut Marijuana Sentences. The Kansas Sentencing Commission is pushing a bill through the legislature that would end prison sentences for the first two marijuana possession offenses and allow for increased use of good-time sentence reductions. The bill has been endorsed by the Department of Corrections and many legislators and has passed out of the House Corrections and Juvenile Justice Committee.
Drug Testing
Montana Food Stamp Drug Testing Bill Passes House. The House last Friday approved House Bill 200, which would require applicants for the Temporary Assistance to Needy Families (TANF) program to be screened for possible drug use. Those deemed to be suspected of drug use after screening would be subjected to drug tests.
Tennessee Welfare Drug Testing Scheme Yields Few Positives. Six months after the state rolled out its controversial law to drug test some people applying for public benefits, the first results are in, and they're not very impressive. Some 16,017 people applied for the Families First cash assistance program; only 279 were deemed to have provided reasonable suspicion that they were drug users, and only 37 of them tested positive for drugs. Eight people were disqualified for refusing to answer the drug questionnaire; another 81 were denied benefits after dropping out of the application process.
Driving
NHTSA Says No Evidence Marijuana Use Increases Crash Risk. A study from the National Highway Traffic Safety Administration (NHTSA) released last Friday found no evidence marijuana use increases the risk of getting in a traffic accident. While pot smokers are 25% more likely to be involved in a crash than non-users, NHTSA attributed that to factors other than marijuana use itself -- particularly that younger men are more likely to get in crashes. "Other factors, such as age and gender, appear to account for the increased crash risk among marijuana users," the study found. The study is the National Roadside Survey of Alcohol and Drug Use By Drivers.
Law Enforcement
Utah Town Pays Big for 2012 Drug War Killing of Danielle Willard. The city of West Valley City, Utah, will pay $1.425 million to the family of Danielle Willard to settle their wrongful death lawsuit against the city and two police officers. Willard was shot and killed by Det. Shaun Cowley as she sat in her car in an apartment complex parking lot. When detectives approached her vehicle, she began to back up. Two opened fire, but only Cowley was on target, hitting her in the head and killing her. Salt Lake County DA Sim Gill found the shooting unjustified, but a district court judge threw out charges against Cowley. Cowley was later fired for mishandling evidence and dereliction of duty, and the West Valley Vice Narcotics Unit was disbanded. It has just been reconstituted.
Missouri Activists Issue Report on Drug Task Force Misconduct. Show Me Cannabis has released a comprehensive report on misconduct in the state's anti-drug task forces. The report is "Drug Task Forces in Missouri: Secret, Dangerous, and Unaccountable; A Thorough Exploration of Patterns of Gross Misconduct."
International
Jamaican Senate Approves Ganja Decriminalization. The Senate approved marijuana decriminalization last Friday after five hours of debate. Up to two ounces will be decriminalized, Rastafarians will be able to grow their own, and the country will begin to move toward setting up a legal marijuana industry. The measure must still pass the lower House, but is expected to do so.
Vancouver Looks to Regulate Marijuana Dispensaries. Even though they are illegal under Canadian law, at least 60 dispensaries operate in Vancouver, and the municipal government is now moving to come up with a way to regulate them -- not shut them down. Click on the link for more details.