California's Prop 47 sentencing reform is kicking in with a vengeance, it's Green Friday in legal pot states, and there's a whole raft of international news. Let's get to it: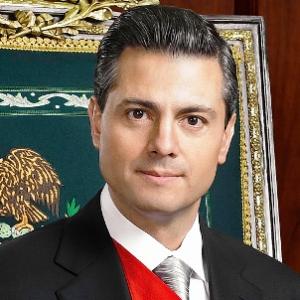 Marijuana Policy
In Legal Marijuana States, Black Friday is Green Friday. Legal marijuana retailers in Colorado and Washington are getting in the holiday spirit by offering "Green Friday" specials to customers. Kindman Premium Cannabis in Denver is offering $50 ounces to the first 16 Colorado residents today and tomorrow, while the Green Room in Boulder has their $50 eighths on sale for $40. Some Washington state retailers are offering similar deals.
With Threat of Initiative Looming, Some Key Massachusetts Lawmakers Start Talking Legalization. Some Bay State lawmakers are saying it's time to pass a bill to tax and regulate marijuana, or else the voters are going to do it themselves. "It's almost certain to be on the ballot in 2016, I think people are going to vote for it, and I think we have the responsibility to do it right," said state Sen. Will Brownsberger, chairman of the legislature's judiciary committee. "I don't think it's wisest to leave it to whoever is writing the ballot question." Not everyone agrees, including Committee on Public Health Chair Rep. Jeffrey Sanchez and Republican Governor-elect Charlie Baker. But if the legislature doesn't act, an initiative looks very likely in 2016.
Medical Marijuana
Arizona University Professor Fired for Medical Marijuana Research Gets Colorado Grant to Study Pot and PTSD. Researcher Dr. Sue Sisley, who was fired from her job at the University of Arizona over her medical marijuana research, has been awarded a $2 million grant from the state of Colorado to continue her research into the effects of medical marijuana on veterans with PTSD.
Sentencing
California Drug Offenders Being Freed Under Prop 47. Hundreds of jail and prison inmates have already been released in the three weeks since California voters approved Proposition 47, which retroactively reduced drug possession (and some other minor offenses) from a felony to a misdemeanor. Scores more people are flooding courts with applications to have their records cleansed of felonies. Nearly 5,000 people in state prison and tens of thousands more in county jails and on probation are probably eligible for resentencing. Those who completed their sentences years ago also can have their felonies erased. Also, thousands of probationers will be released from regular monitoring. Foes expect the worst, but time will tell.
International
Mexican President Announces National Anti-Crime Plan. Under intense political pressure after the apparent kidnapping and murder of 43 radical teachers' college students in Guerrero in September in a collaboration between corrupt politicians, corrupt police, and drug gangsters, President Enrique Pena Nieto Thursday announced a plan designed to cool public outrage and reform the nation's notoriously corrupt police forces. Pena Nieto is proposing giving Congress the power to dissolve corrupt municipal police and also placing local police under the control of the nation's 31 state governments. The same day Pena Nieto made the announcement, police in Guerrero announced the discovery of 11 burned and decapitated bodies (not the missing students). Similar anti-crime plans aimed at corrupt local police were announced in 2004 and 2008, but didn't succeed in rooting out the problem.
Colombia President Announces Crop Substitution Pilot Program, Says Will End Need for Aerial Fumigation of Coca Crops. President Juan Manuel Santos announced Tuesday a pilot program for crop substitution in southern Putumayo state and said there will be "no more need" for aerial fumigation of crops once it is implemented. The pilot program is set to start in April. Crop substitution is a key part of the interim agreement on drugs between Colombia and the leftist guerrillas of the FARC. The two forces have been in extended peace negotiations for the past two years.
Uruguay Delays Marijuana Pharmacy Sales. Although the Uruguayan government had initially planned to start allowing the sale of marijuana in pharmacies by year's end, it has now pushed that goal back to March, and perhaps further. National Drugs Board General Secretary Julio Calzada told reporters Wednesday that the delay loomed. The Reuters report linked to here mentioned "a variety of hurdles," but didn't specify what they are. Under Uruguay's legalization, people can grow up to six plants at home, organize into collectives to grow jointly, or register with the government and buy their pot at the drug store -- once the government crosses those hurdles.
Malay Man Gets Death Sentence for 20 Pounds of Weed. The Malaysian High Court in Alor Setar has sentenced a 37-year-old Penang man to death for trafficking 9.4 kilos of marijuana. Akbar Ali Abdul Rahman was convicted under the Dangerous Drugs Act 1952, which imposes a mandatory death sentence for some drug offenses.
North Korea as China's Meth Supplier. The Guardian has in-depth reportage on North Korea's methamphetamine industry, which it says is flooding northwest China with the drug. The report says the Hermit Kingdom's meth industry has shifted from centralized and government-controlled production to decentralized, privatized production. North Korea denies it's doing any such thing. A very informative read.
Australia Report Finds Drug Enforcement Doesn't Affect Drugs on the Street. The New South Wales Bureau of Crime Statistics and Research has released "the most comprehensive assessment of drug law enforcement ever undertaken in Australia," and found no evidence that increased drug law enforcement -- as measured through seizures and arrests of drug dealers -- affected the amount of drugs on the street or reduced hospital admissions related to hard drugs. The report is "Supply Side Reduction Policy and Drug-Related Harm."
Medical Marijuana Bill Filed in Australia's Tasmania. A bill to allow for medical marijuana and set up a controlled farming regime was filed Thursday in the Tasmania state parliament. Local media says the bill has "broad support," and was cosponsored by a Liberal, a Liberal Democrat, and a Green. The bill is not yet available on the Tasmania parliament web site.