Evo Morales, the former coca grower union leader who became president of Bolivia, has been forced from power; Alexandria Ocasio-Cortez calls for the decriminalization of psychedelics, and more.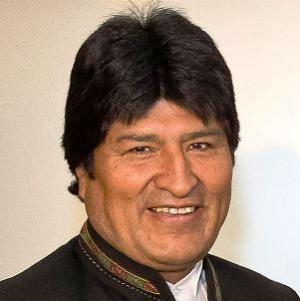 Marijuana Policy
Rhode Island Legislature Seeks Dismissal of Governor's Marijuana Regulation Lawsuit. Attorneys for the state legislature last Friday filed motions to dismiss Gov. Gina Raimondo's (D) lawsuit challenging a state law that grants the General Assembly veto power over new hemp and medical marijuana regulations. The attorneys argued that "it makes little sense" for the lawsuit to continue because the law is slated to be repealed. Raimondo argues that the legislature's move violates the separation of powers provisions in the state constitution that give the executive branch sole power over adoption of regulations and issuance of licenses for the marijuana industry.
Medical Marijuana
Alabama Will See Medical Marijuana Bill Next Year. The state's Medical Marijuana Commission, which was charged with developing medical marijuana legislation, says it will be ready to introduce a medical marijuana bill in the next legislative session. The deadline for the commission's bill to be filed is December 1.
Psychedelics
Alexandria Ocasio-Cortez Calls for Decriminalizing Psychedelics. In a video message to the Drug Policy Alliance's biennial drug reform conference last Thursday, Rep. Rep. Alexandria Ocasio-Cortez (D-NY) called for decriminalizing the use of and research on psychedelics. She also called for federal marijuana legalization. "I'm very thankful to have been working with the Drug Policy Alliance throughout this year to introduce and work on several different amendments and pieces of legislation to make our lives better," Ocasio-Cortez said. "That includes things like moving money out of the DEA and into overdose treatment programs, as well as really examining some of the ways that we can also decriminalize the use and study of psychedelic compounds for medicinal applications and future policies."."
Foreign Policy
ONDCP Releases Data on Coca Cultivation and Production Potential in Bolivia. The White House Office of National Drug Control Policy (ONDCP) has released US government annual estimates of coca cultivation and potential cocaine production for Bolivia. It finds that Bolivia remains the third largest producer of cocaine after Peru and Colombia, and that coca cultivation increased 6% last year, boosting potential cocaine production by 2%. The area under cultivation was 50% over the limit set for legal cultivation by the Bolivian government.
International
Bolivia's Coca Grower President Ousted, Flees to Mexico. Long-time Bolivian leader Evo Morales, a former coca growers union leader who won the presidency in 2005 and was re-elected twice has been forced from office and fled the country after extended protests in the wake of disputed elections last week. Morales resigned after he lost the support of the military, which called on him to resign on Saturday. As president, Morales broke with US drug policy in the region and legalized the production of coca in the country. He also lifted millions of Bolivians out of poverty, but began to lose support after ignoring a referendum calling on him not to run again, and chaos escalated after an unexplained 24-hour delay in vote-counting before he was declared the victor.