North Carolina permanently legaizes hemp at the last minute, a Missoula, Montana, entheogen decriminalization resolution is withdrawn for lack of support, and more.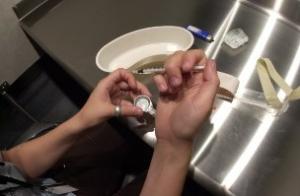 Medical Marijuana
Pennsylvania Bill to Protect Patients from DUI Charges Advances. The Senate Transportation Committee has approved Senate Bill 167, which would protect state medical marijuana patients from wrongful convictions for driving under the influence. The bill advanced Tuesday on a unanimous vote. The bill would treat medical marijuana like any other prescription drug, requiring proof of impairment that interferes with a person's ability to safely operate a motor vehicle before he could be charged with DUI. The state currently has a zero-tolerance DUI law that could expose patients to such charges for taking their medicine. There are some 700,000 medical marijuana patients in the state.
Hemp
North Carolina Approves Permanent Hemp Legalization. Just two days before a previous law temporarily legalizing hemp production was set to expire, leaving an estimated 1,500 state hemp farmers in the lurch, the legislature gave final approval to a bill to make hemp legalization permanent, Senate Bill 455 on Wednesday. Gov. Roy Cooper (D) signed the bill into law Thursday. The old law was set to expire Friday.
Psychedelics
Missoula, Montana, Psychedelic Decriminalization Resolution Shelved. A pair of city council members, Daniel Carlino and Kristen Jordan, earlier this month introduced a resolution to decriminalize entheogenic plants in the city, but they have now shelved it after failing to gain enough support on the council to move it. Other council members cited scarce research on the plants' benefits, unresolved questions about law enforcement, and the potential threat to youth as reasons to oppose the resolution. The sponsors now say they will now regroup and seek to build council support before trying again.
Harm Reduction
California Safe Injection Site Bill Passes Assembly. The Assembly has approved Sen. Scott Weiner's (D-San Francisco) bill to allow safe injection site pilot programs in San Francisco, Oakland, Los Angeles, and Los Angeles County. The bill foresees a five-year pilot program for each of those locales, all of which have formally requested to be included. The bill now goes back to the Senate for a final concurrence vote after changes were made in the Assembly and then to the desk of Gov. Gavin Newsom (D). "Every overdose death is preventable," said Sen. Wiener. "We have the tools to end these deaths, get people healthy, and reduce harm for people who use drugs. Right now, we are letting people die on our streets for no reason other than an arbitrary legal prohibition that we need to remove. SB 57 is long overdue and will make a huge impact for some of the most vulnerable people in our community."