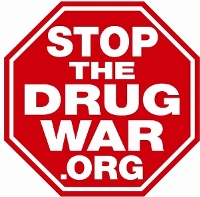 It is a case that could positively impact the resentencing prospects of thousands of federal crack cocaine prisoners.
A new poll could help stiffen the resolve of Vermont lawmakers to actually pass a drug decriminalization bill next year.
We hold our next online side event in conjunction with the UN High-Level Political Forum on Sustainable Development.
A Nebraska medical marijuana initiative campaign is going down to the wire on signature-gathering, a Pennsylvania bill to protect patients from DUI charges advances, and more.
A Pennsylvania state trooper gets wasted on the job, and more.
A House committee has advanced an amendment to protect state-legal marijuana businesses, the DC city council votes to let adults "self-certify" for a medical marijuana card, and more.
North Carolina permanently legalizes hemp at the last minute, a Missoula, Montana, entheogen decriminalization resolution is withdrawn for lack of support, and more.
The Ohio Supreme Court rejects a police backpack search for marijuana, the Massachusetts Senate has approved an asset forfeiture reform bill, and more.
A Washington state county commissioner demonstrates her cluelessness about harm reduction, Senate drug warriors file the END FENTANYL Act, and more.
The Nebraska medical marijuana initiative campaign is in a final frantic push to come up with additional signatures, the Oklahoma marijuana legalization initiative campaign hands in beaucoup signatures, and more.
A federal circuit court puts the hurt on a Nebraska medical marijuana initiative, DC residents can now self-certify as medical marijuana patients, and more.
Permission to Reprint:
This issue of Drug War Chronicle is licensed under a modified
Creative Commons Attribution license
. Articles of a purely educational nature in Drug War Chronicle appear courtesy of DRCNet Foundation, unless otherwise noted.