The Ohio Supreme Court rejects a police backpack search for marijuana, the Massachusetts Senate has approved an asset forfeiture reform bill, and more.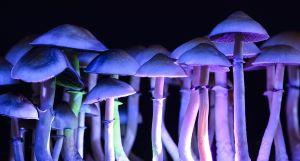 Marijuana Policy
Bipartisan Lawmakers File Marijuana Banking Amendment to Must-Pass Defense Bill in Latest Reform Push. Led by Rep. Ed Perlmutter (D-OR), sponsor of the House-passed version of the Secure and Fair Enforcement (SAFE) Banking Act (HR 1996), a bipartisan group of lawmakers are pushing an amendment to the FY 2023 National Defense Authorization Act to attach that legislation to the must-pass bill. This is the second year Perlmutter has tried to get the SAFE Banking Act language into the defense spending bill. Passage of the bill in the Senate has been stymied by Majority Leader Charles Schumer (D-NY), who has been blocking the incremental bill as he continues to push for a full-scale marijuana legalization bill. Perlmutter's amendment will be taken up in the House Rules Committee, and if approved as part of the spending bill in the House, would be subject to conference committee approval with Senate leaders.
Ohio Supreme Court Finds Marijuana Backpack Search Unconstitutional. In a unanimous decision, the state Supreme Court has thrown out the conviction of a woman for marijuana possession, ruling that a warrantless search of her backpack in her home violated the Fourth Amendment's protection against warrantless searches. Police came to the woman's home with an unrelated arrest warrant and searched her backpack while she was already handcuffed and sitting in a patrol car. They found 391 grams of mostly marijuana edibles and charged her with felony marijuana possession. Police and prosecutors argued that they had the right to search the backpack for weapons, but the justices held there was no rationale for a weapons search once the woman was detained. Police and prosecutors also argued that a bit of plastic baggie protruding from the backpack justified the search, but the justices rejected that as well. "When police search a bookbag in a home under circumstances that do not give rise to any exigency, they must follow the command of the Fourth Amendment: get a warrant," wrote Justice Patrick DeWine. The case goes back to lower courts for reconsideration.
Psychedelics
New Jersey Senate President Files Bill to Legalize Magic Mushrooms for Personal Use. Senate President Nicholas Scutari (D) has filed a bill, Senate Bill 2934, that would allow people 21 and over to "possess, store, use, ingest, inhale, process, transport, deliver without consideration, or distribute without consideration, four grams or less of psilocybin," the psychedelic compound in magic mushrooms. People could legally grow, cultivate, or process the mushrooms capable of producing psilocybin on private property. The bill would also expunge past criminal offenses for magic mushrooms. "This bill is a recognition of evolving science related to psilocybin and its medical uses related to mental health, and if science can provide relief in any fashion with this natural substance under a controlled environment then we should encourage this science," Scutari said. In 2021, Gov. Phil Murphy signed a bill downgrading psilocybin possession from a third-degree crime to disorderly persons offense with a maximum $1,000 fine and up to six months in jail.
Asset Forfeiture
Massachusetts Senate Passes Bill to Reform Civil Asset Forfeiture. The state Senate on Thursday approved a bill that would raise the evidentiary standard for prosecutors to be able to pursue civil asset forfeiture. The bill, Senate Bill 2671, would raise the standard from the lowest legal standard -- probable cause -- to the "preponderance of evidence." The bill also bars asset forfeiture prosecutions for less than $250 and provides the right to counsel for indigent people in asset forfeiture cases. "We view ourselves as a socially progressive state with strong protection for civil liberties. But our current laws on civil asset forfeiture are anything but, and reforming in this area is long overdue," said Senate Majority Leader Cynthia Creem (D-Newton), lead sponsor of the bill.