A federal circuit court puts the hurt on a Nebraska medical marijuana initiative, DC residents can now self-certify as medical marijuana patients, and more.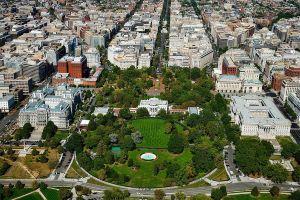 Marijuana Policy
Arkansas Marijuana Legalization Initiative Campaign to Turn in Massive Signature Cache Tomorrow. Responsible Growth Arkansas, the group behind a constitutional amendment to legalize marijuana, the Arkansas Adult Use Cannabis Amendment, is handing in signatures Friday and the group says it has collected more than double the number of signatures required. These are just raw signatures, but initiative campaigns typically seek a cushion of excess signatures of 10, 20, or 30 percent to make up for any that are invalidated, and this is a cushion of 100 percent, so it looks very likely that Arkansans will be voting to free the weed in November. The amendment would allow people 21 and over to purchase and possess up to one ounce of marijuana but would not allow for home cultivation. It does not contain provisions to expunge past records or to address social equity.
Medical Marijuana
Federal Court Rules Against Nebraska Medical Marijuana Initiative Campaign in Signature-Gathering Case. The 8th US Circuit Court of Appeals has granted a stay to the state of Nebraska in a case regarding signature-gathering requirements for a pair of linked medical marijuana initiatives. The group behind the campaign, Nebraskans for Medical Marijuana, had successfully challenged the state's requirement that initiatives must obtain signatures from at least five percent of registered voters in at least 38 of the state's 93 counties, having won a preliminary injunction on the issue in federal district court. The 8th Circuit's ruling stayed that preliminary injunction, meaning the old requirements are once again in effect.
DC Mayor Signs Bill to Allow People 21 and Over to Buy Medical Marijuana Without a Doctor's Recommendation. Mayor Muriel Bowser (D) on Wednesday signed into law a bill that allows DC residents to "self-certify" their need for medical marijuana, removing the need for obtaining a doctor's recommendation. "We know that by bringing more medical marijuana patients into the legal marketplace in a timely manner and doing more to level the playing field for licensed medical marijuana providers, we can protect residents, support local businesses, and provide clarity to the community," Bowser said. The move comes as Congress continues to block the District from being able to allow recreational marijuana sales and as the District grapples with the proliferation of unregulated marijuana "gifting shops," where people pay high prices for items such as t-shirts and then receive marijuana as a "gift."
International
Amnesty International Calls on Singapore to End Wave of Drug War Executions. "End the wave of hangings and immediately impose a moratorium on executions," the human rights group demanded Thursday after Singapore executed two men on drug charges. Responding to the execution of Malaysian national Kalwant Singh in Singapore, together with that of another man, Amnesty International's Deputy Regional Director for Research Emerlynne Gil said: "Singapore has once again executed people convicted of drug-related offenses in violation of international law, callously disregarding public outcry. Going against a worldwide trend towards abolishing the death penalty, Singapore is just one of four countries known to have executed people for drug-related offenses in recent years. The death penalty is never the solution and we oppose it unconditionally. There is no evidence that it acts as a unique deterrent to crime."