The Nebraska medical marijuana initiative campaign is in a final frantic push to come up with additional signatures, the Oklahoma marijuana legalization initiative campaign hands in beaucoup signatures, and more.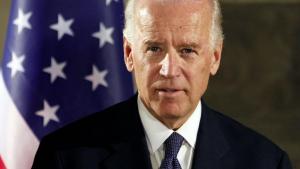 Marijuana Policy
Senate Democrats Press Biden to Use Existing Authority to Take Step Forward on Marijuana Legalization. A trio of leading progressive senators are among those who are pressing for President Biden to use his authority to deschedule marijuana. Sens. Cory Booker (D-NJ), Bernie Sanders (I-VT), and Elizabeth Warren (D-MA) signed on to a letter Wednesday that called on the administration to "use its existing authority to (i) deschedule cannabis and (ii) issue pardons to all individuals convicted of nonviolent cannabis-related offenses.
The senators said the letter was the second time they had asked the administration to move on descheduling. The first time was in October 2021, and they described the administration's response as "extraordinarily disappointing." "The Administration's failure to coordinate a timely review of its cannabis policy is harming thousands of Americans, slowing research, and depriving Americans of their ability to use marijuana for medical or other purposes," they wrote in the letter, which was addressed to President Biden, Attorney General Merrick Garland, and Health and Human Services (HHS) Secretary Xavier Becerra.
Oklahoma Marijuana Legalization Initiative Campaign Hands in Signatures. Oklahomans for Sensible Marijuana Laws has handed in nearly double the number of raw signatures needed to get a measure legalizing adult use marijuana, State Question 820, on the November ballot. The group needed some 94,000 valid voter signatures to qualify and handed in more than 164,000 raw signatures. A companion measure, State Question 819, faces a higher signature threshold because it is a constitutional amendment, but is also expected to qualify for the November ballot. It needs 177,957 valid voter signatures to qualify and it has until August 1 to hand them in.
Medical Marijuana
Arizona Medical Marijuana Regulators Must Revise Fee Structure, Auditor's Review Finds. State auditors recommended three years that the Department of Health Services needed to make changes in how it manages the state's medical marijuana fund, and in a new report released late in June, the auditors said the department had failed to act on the initial recommendations. The auditors said the department had followed other of its 2019 recommendations, including performing medical marijuana facility inspections and addressing complaints and noncompliance issues, but has not adequately audited its fee structure nor addressed funding allocations for specific programs outlined in the medical marijuana law.
Nebraska Medical Marijuana Initiative Campaign Says It Is Near Signature Goal. State Sen. Anna Wishart (D), who is working with Nebraskans for Medical Marijuana to put a pair of linked initiatives on the November ballot, said Wednesday that "overwhelming number of Nebraskans have turned out and signed our petitions in the last ten days" and that the campaign has gathered some 87,000 raw signatures. It needs that amount of valid voter signatures to qualify. Initiative campaigns typically seek a cushion of 10, 20, or 30 percent more raw signatures than needed to account for signatures found to be invalid. But the campaign only has until Friday to come up with additional signatures, and it is pleading with Nebraskans to come up with at least 5,000 more signatures (a cushion of only about 4 percent) by then, which may or may not be sufficient to offset signatures found to be invalid.