Connecticut is poised to become the fourth state to legalize marijuana this year, Mississippi's governor calls on the legislature to create a medical marijuana program, and more.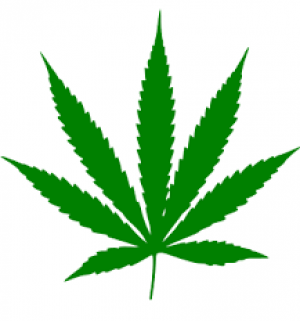 Marijuana Policy
Connecticut Governor, Lawmakers Reach Agreement on Marijuana Legalization Bill. Legislative leaders announced Saturday that they had reached a deal with Governor Ned Lamont (D) on a marijuana legalization bill. Some lawmakers had concerns with Lamont's initial proposal, particularly around what they portrayed as a lack of social equity provisions, but those have now been addressed, and the bill is expected to be voted on this week. The new compromise legalization bill is Senate Bill 1118.
Medical Marijuana
Mississippi Governor Says Legislature Should Create Medical Marijuana Program. In the wake of a state Supreme Court decision invalidating the state's voter-approved medical marijuana law, Governor Tate Reeves (D) says he wants lawmakers to craft a medical marijuana program. "I support the will of the voters. ... I think we will have a medical marijuana program in Mississippi," he said. It is imperative that we get it done, and get it done quickly."
International
British MPs Call for Pill Testing Amid Fears of Rise in UK Festival Deaths. The parliamentary Department for Digital, Culture, Media and Sport (DCMS) select committee has called on the home secretary to roll out widespread pill testing services ahead of this year's musical festival season, saying it had reviewed the evidence and found "compelling" arguments that the procedure saved lives. "There have been no drug-related deaths at any festival [with pill testing]," the committee noted. The committee also noted that the government said in 2018 it would not "stand in the way" of pill testing, but that hadn't always been the case, especially since it required the okay of local police departments. "We are highly concerned that a compressed festival season, the likely circulation of high-strength, adulterated drugs and increased risk-taking after lockdown will lead to a spike in drug-related deaths at festivals this summer," the committee noted. "We heard compelling arguments that drug checking saves lives, but in many cases service providers and police forces are being constrained by a lack of clarity in the legal framework and the need for a stronger evidence base."
Czech Lower House Approves Medical Marijuana, Hemp Changes. The lower house of parliament last Wednesday approved a bill amending the country's laws around medical marijuana and hemp. Under the bill, medical marijuana exports would be legal, tinctures and isolates could be sold, medical marijuana could be grown by multiple licensed private groups, and hemp products with less than 1 percent THC would not be considered addictive substances, clearing the way for the production of hemp products.