Evo Morales marches back into Bolivia's capitol alongside the current president, the Vermont Medical Society wants to limit THC in marijuana available in the state, and more.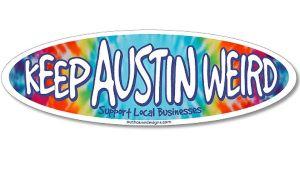 Marijuana Policy
Vermont Medical Society Urges Ban on Sale on Marijuana with More Than 15% THC. The Vermont Medical Society is urging state officials to ban the sale of marijuana containing more than 15 percent tetrahydrocannabinol, or THC, the main psychoactive compound in marijuana. The group's board adopted a resolution asking the legislature and the state Cannabis Control Board to adopt the ban. The physicians said high-potency marijuana was associated with more emergency room visits for respiratory distress and "serious medical outcomes," although it is not clear what those "serious medical outcomes" are. The association is also urging that all marijuana products be labelled with warnings that it "may cause psychosis, impaired driving, addiction, and harm to fetuses and nursing babies."
Drug Policy
Austin Municipal Initiative to Decriminalize Pot Possession, Bar No-Knock Raids Has Enough Signatures to Make Ballot. An Austin progressive nonprofit, Ground Game Texas, has announced that it has gathered enough signatures for the Austin Freedom Act of 2021 to qualify for the ballot. The initiative would decriminalize the possession of small amounts of marijuana and bar the use of no-knock search warrants. The group needs 20,000 valid voter signatures to qualify and says it has gathered 30,000 raw signatures.
International
Bolivian President and Predecessor Evo Morales Lead March of Thousands into La Paz. President Alberto Arce and his ousted predecessor, Evo Morales, led a march of thousands of coca farmers, miners, and local residents into the capital Monday after marching across the country for a week. The rally was called by the ruling Movement Toward Socialism to demonstrate support for the government against "right wing" elements. Morales had been ousted in 2019 after contested elections and replaced by rightist lawmaker Jeanine Anez. Anez herself now faces sedition, terrorism, and conspiracy charges for her actions during her brief reign, and Morales has now regained leadership of the largest coca growers' union in the country.
Sri Lanka Moves to Legalize Hemp Exports. The government is preparing to introduce a bill to legalize the export of hemp, said State Minister of Indigenous Medicine Promotion, Rural and Ayurvedic Hospitals Development, and Community Health Sisira Jayakody. "There has been clinical evidence of the benefits of this plant. We must remember that cancer and other major diseases have also been treated with Hemp. Because of this, within the next three months we plan on presenting a bill to Parliament for the legalization of the export of hemp for medicinal use ," said Jayakody.