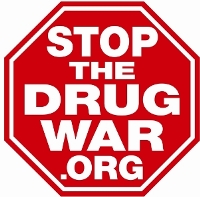 Democrats are fighting over whether to enact incremental marijuana reforms, or to block them until legalization with social justice can pass.
Faced with an International Criminal Court investigation, the Duterte administration in the Philippines has argued that it is investigating its own drug war killing campaign and so the ICC shouldn't. The famous human rights attorney Chel Diokno will reply as part of our NGO side event next week, on the online margins of the annual Assembly of States Parties to the Rome Treaty.
Minnesota patients will soon be enjoying edibles, a Rhode Island lawsuit aimed at protecting patients from employment discrimination gets settled, and more.
A rogue cop in northern California goes down for stealing weed and cash from motorists in the guise of marijuana law enforcement, and more.
Evo Morales marches back into Bolivia's capitol alongside the current president, the Vermont Medical Society wants to limit THC in marijuana available in the state, and more.
Georgia's parliament toughens that country's drug laws, the Rhode Island ACLU announces a settlement in a medical marijuana employment discrimination case, and more.
A new bipartisan federal bill aims to help states and localities with marijuana expungement efforts, New York state adjusts its COVID quarantine policies for drug treatment facilities, and more.
Republican lawmakers in Missouri and Ohio roll out marijuana legalization legislation, the New York Times reports that the Syrian government is a major trafficker of the amphetamine captagon, and more.
Language protecting banks doing business with state-legal marijuana firms has been removed from a defense spending bill, Canada's Alberta province is looking into establishing a safe drug supply, and more.
The Canadian federal government has again filed a bill to end mandatory minimums for drug offenses, WHO declines to recommend a "critical review" of kratom, and more.
Permission to Reprint:
This issue of Drug War Chronicle is licensed under a modified
Creative Commons Attribution license
. Articles of a purely educational nature in Drug War Chronicle appear courtesy of DRCNet Foundation, unless otherwise noted.