A new bipartisan federal bill aims to help states and localities with marijuana expungement efforts, New York state adjusts its COVID quarantine policies for drug treatment facilities, and more.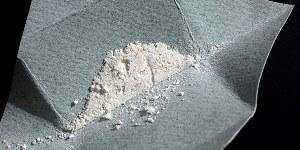 Marijuana Policy
Bipartisan Federal Bill to Incentive State-Level Expungements Filed. Reps. Dave Joyce (R-OH) and Alexandria Ocasio-Cortez (D-NY) filed a bill Thursday that would provide incentives for state and local governments to expunge marijuana arrest and conviction records in their jurisdictions. The bill is the Harnessing Opportunities by Pursuing Expungement (HOPE) Act. It would create a State Expungement Opportunity Grant Program that would help fund administrative costs in identifying clearing eligible cases at the rate of $2 million a year through 2032.
Medical Marijuana
Florida Bill to Protect Patient Privacy Filed. A bill to protect patient privacy by blocking the scheduled repeal of an exemption from public records requirements for certain information held by the state Department of Health relating to patients, caregivers, & qualified physicians for medical use of marijuana was filed Thursday. HB 7005 was filed by the House Government Operations Subcommittee. A companion bill is pending in the Senate.
Drug Treatment
New York to Alter Covid-Related Policy That Hindered the Work of Drug Treatment Facilities. For months, the state's Office of Addiction Services and Support (OASAS) has had a policy requiring drug treatment admitting new patients for long-term care for 14 days after a COVID case was discovered on the property. Drug treatment providers say the rule has hindered their work, and OASAS has now responded to their complaints. Now, it is altering the policy to review COVID positives in those facilities on a "case by case" basis. "At the height of the COVID-19 pandemic this policy was issued consistent with CDC and DOH guidance. It is specific to OASAS congregate settings since the population we serve is high-risk because of high rates of co-morbidities, lower vaccination rates, and high turnover rates in these facilities. People with an SUD diagnosis are at higher risk for COVID-19 complications, including hospitalization and death. We have since updated our policy to make these decisions on a case by case basis," OASAS said.
Sentencing
Groups Say Congress Should Reject Biden's Harmful Sentencing Proposal on Fentanyl-Related Drugs. A coalition of civil rights and drug reform advocacy groups called Thursday for Congress to reject the Biden administration's proposal to permanently reclassify fentanyl-related substances as Schedule I drugs, calling the approach toward the synthetic opioids a dangerous continuation of the so-called war on drugs that will do little to quell what is a public health issue. The Biden proposal would a Trump-era policy would continue by permanently placing fentanyl-related substances, or fentanyl analogues, into Schedule I -- a designation that currently covers substances including ecstasy and heroin, is aimed at drugs with "no currently accepted medical use and a high potential for abuse," and can lead to stiffer penalties. "Congress must chart a new course to save lives," said Maritza Perez, director of the Office of National Affairs at the Drug Policy Alliance, in a statement noting the record number of drug overdose deaths, which have been driven in part by fentanyl. "The only way forward," she said, "is moving health-centered legislation that can provide lifesaving harm reduction services and evidence-based treatment for people who use drugs. Anything less is not a solution -- it's a cop-out for Congress."