A rogue cop in northern California goes down for stealing weed and cash from motorists in the guise of marijuana law enforcement, and more. Let's get to it: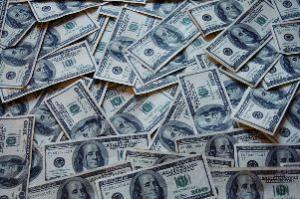 In Chicago,
a former Cook County sheriff's deputy was arrested last Thursday
for his alleged role in trafficking cocaine from Mexico to Illinois. Juan Carmona, 46, went down after Homeland Security Investigations discovered Carmona's participation in an international cocaine trafficking ring and seized 16 kilograms of cocaine from two residences he owned. He is charged with calculated criminal drug conspiracy, criminal drug conspiracy, controlled substance trafficking, possession of a controlled substance with intent to deliver and possession of a controlled substance. He's looking at a mandatory minimum 30-year sentence on the conspiracy charges.
In San Francisco, a former Rohnert Park drug interdiction team leader pleaded guilty last Wednesday to conspiring with a team member to steal cash and marijuana from motorists traveling local highways. Ex-Sgt. Brandan "Jacy" Tatum and his partner, Joseph Huffaker, were both indicted in 2018; Tatum is the one who pleaded guilty last week. The pair ranged well beyond the Rohnert Park city limits to stop motorists in Sonoma and Marin counties and unlawfully seize their property under the guise of marijuana law enforcement. The pair went down after a string of motorists complained about them to local media. Tatum pleaded guiltyto federal charges of conspiracy to commit extortion under "color of law," falsifying records in a federal investigation and tax evasion. Tatum is set to be sentenced on March 9.