The Canadian federal government has again filed a bill to end mandatory minimums for drug offenses, WHO declines to recommend a "critical review" of kratom, and more.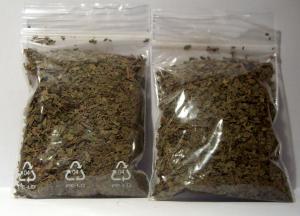 Kratom
WHO Declines to Recommend "Critical Review" of Kratom. The World Health Organization's (WHO) Expert Committee on Drug Dependence (ECDD) has recommended that kratom not be subjected to a "critical review," which could have been a first step toward labeling it a controlled substance subject to international and national controls. The ECDD did a "pre-review" of kratom at its October meeting and found there was inadequate evidence to recommend a critical review. WHO had begun the "pre-review" based in part on a "country-level report indicating the potential for abuse, dependence and harm to public health from" the chemical compounds in kratom. But it found concerns about fatalities associated with kratom to be overstated: "Kratom can produce serious toxicity in people who use high doses, but the number of cases is probably low as a proportion of the total number of people who use kratom," WHO stated in the document. "Although mitragynine has been analytically confirmed in a number of deaths, almost all involve use of other substances, so the degree to which kratom use has been a contributory factor to fatalities is unclear."
Drug Treatment
US Government Will Test Ibogaine Derivative as An Addiction Treatment. A private startup will work with the National Institute on Drug Abuse (NIDA) to test its patented version of ibogaine as a potential treatment for drug addiction. "The therapeutic potential for ibogaine is huge," says David Olson, cofounder of the company, Delix. "There are some indications that a single dose can keep people with opioid use disorder drug-free for months." Derived from the iboga shrub in West Africa, ibogaine is a powerful psychedelic that has been found to help people get off heroin and other opioids, but the Delix version is non-psychedelic and does not cause cardiac arrhythmias.
"We started with the ibogaine structure because of its fantastic efficacy, and we whittled it down to its essential feature," says Olson, describing how he modified ibogaine to remove the psychedelic-inducing properties. "By cutting it down, we got rid of these undesired side effects." NIDA's Addiction Treatment Discovery Program is set to contract a lab to do preclinical tests on the Delix compouond. If the preclinical data finds the drug could be a safe and effective potential addiction treatment, the company will apply to the Food & Drug Administration to launch human clinical trials.
Harm Reduction
Washington Post Editorial Board Endorses Safe Injection Sites. Under the headline "Tough-on-drugs policies have failed. Supervised injection sites will save lives," the Washington Post editorial board has come down firmly in favor of the harm reduction intervention. Noting that New York City has just become the first in the US to officially allow safe injection sites, the Post notes that "this strategy may seem counterintuitive as US drug overdose deaths reach unprecedented levels. In fact, a smart and compassionate approach, which other countries have already tested, will save lives where tough-on-drug policies have failed."
After examining New York City's approach and noting questions about the legality of allowing supervised drug use, the Post editorial concludes thusly: "There is no magic bullet to combat drug addiction, but one thing is clear: A trained person on-site to respond to someone in the throes of an overdose can save that life. More US cities should embrace the opportunity to prevent needless death; the Biden administration should stay out of the way; and Congress should change federal law to clarify that local governments can authorize this lifesaving work. No more people should have to die before attitudes finally change."
International
Canada's Liberal Government Files Bill to Repeal Mandatory Minimum Sentences for Drug Offenses. The federal government filed a bill in the House of Commons Tuesday that would end mandatory minimum sentences for drug offenses, as well as some gun-related offenses. The bill would return sentencing discretion to judges and would also allow for the greater use of probationary sentences, as well as house arrest, counseling, or drug treatment. The bill revives legislation that was introduced in February but was not approved before Prime Minister Justin Trudeau called a federal election in August. Mandatory minimum sentences "simply did not work," Justice Minister David Lametti said as the bill was rolled out.