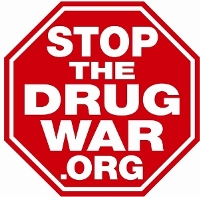 The incoming executive director of the Drug Policy Alliance will have plenty of work to do.
Medical marijuana for vets hits a bump in the House, a federal medical marijuana research bill is introduced, a bid to expand medical marijuana in the Lone Star State gets stymied, and more.
It's jail guards gone wild this week, with a trio of correctional officers looking to make something on the side.
Massachusetts lawmakers approve the legal marijuana bill, the Justice Department officially resurrects "adoptive sharing" for asset forfeitures, Gallup says more Americans have smoked pot than ever, and more.
A congressional panel ripped into Philippines President Duterte and his bloody drug war Thursday, Kamala Harris and Rand Paul file a bail reform bill, a South Carolina Republican congressman files a bill to allow drug testing of unemployment applicants, and more.
A key Justice Deparatment report is slated to drop this week, so is a federal hemp bill, Indonesia's leader seems to be following in Duterte's footsteps, and more.
Congress will take up several amendments relating to marijuana policy this week, Maine is getting closer to agreement on how to implement legalization, fighting in Colombia's coca country is generating refugee flows, and more.
Maine legislators recommend a 20% tax on legal pot, a House committee blocks an amendment that would let VA doctors recommend medical marijuana, Philippines President Duterte is ready for another year of drug war, and more.
A Senate panel has approved an amendment barring the DOJ from going after medical marijuana states, criminal justice reform groups want close scrutiny of US Attorney nominees, a federal appeals court reinstates a lawsuit over a SWAT raid that turned up only tomatoes and tea leaves, and more.
Permission to Reprint:
This issue of Drug War Chronicle is licensed under a modified
Creative Commons Attribution license
. Articles of a purely educational nature in Drug War Chronicle appear courtesy of DRCNet Foundation, unless otherwise noted.