It's jail guards gone wild this week, with a trio of correctional officers looking to make something on the side. Let's get to it: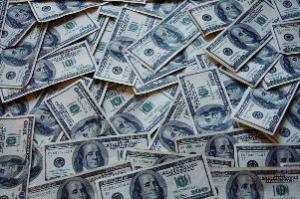 In Lawton, Oklahoma,
a Lawton Correctional Facility guard was arrested last Saturday
after being caught coming to work with a diaper filled with marijuana. Two of her coworkers ratted her out for smelling like pot, and the as yet unnamed guard said she'd been around people smoking weed, but during a pat down search, she handed the diaper and a bag with 55 grams of weed in it to officers. She was also carrying a cell phone, two prepaid credit cards, and notebook with credit card numbers in it. She is charged with bringing contraband into the jail.
In Round Rock, Texas, a Williamson County jail guard was arrested last Tuesday after a drug-sniffing dog alerted deputies to his vehicle in the jail parking garage. Richard Acuna, Jr. went down after deputies then found cocaine in his car. He is charged with possession of a controlled substance. It's unclear whether he was bringing drugs to the jail.
In Rustburg, Virginia, a former Campbell County Adult Detention Center guard was arrested last Wednesday for allegedly giving prescription drugs to prisoners. Benjamin Joel Rackley is charged with handing out pills over a six-month period ending in February. He is charged with one count of conspiracy to deliver drugs to prisoners, one count of delivery of drugs to prisoners, and two counts distribution of a controlled substance.