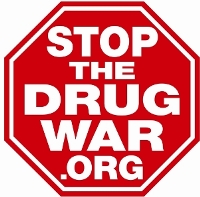 Please help us chart a course through the uncertain times ahead! Take our survey on drug policy reform efforts during the Trump administration. (We also need donations.)
The DEA has clarified that it still considers CBD to be illegal, Arkansas moves forward on implementation of its new program, Michigan gets legal dispensaries and a favorable court ruling, and more.
A Homeland Security agent was living large on stolen dope money, a New York state cop was slinging coke and weed, and more.
The US moves -- again -- to signal its displeasure with Philippines drug war killings, a marijuana descheduling petition could your help, easy-access naloxone comes to Georgia, and more.
President Obama has just commuted the sentences of another 153 drug offenders, Maine legalization foes concede their recount isn't going anywhere, Marc Emery's Montreal pot shops get raided in a hurry, and more.
The legislative season is getting underway in the states and good and bad bills are starting to pop up, Michigan finally gets explictly allowed dispensaries, Wisconsin's GOP governor wants Trump to rid him of pesky federal regulations that block him from drug testing food stamp recipients, and more.
West Virginia Senator Joe Manchin (D) calls for a new war on drugs and gets roundly ridiculed for it, appeals courts in Arizona and Michigan issue favorable medical marijuana rulings, a Missouri bill would end the asset forfeiture loophole that lets state police circumvent tough state laws by going to the feds, and more.
Permission to Reprint:
This issue of Drug War Chronicle is licensed under a modified
Creative Commons Attribution license
. Articles of a purely educational nature in Drug War Chronicle appear courtesy of DRCNet Foundation, unless otherwise noted.