The US moves -- again -- to signal its displeasure with Philippines drug war killings, a marijuana descheduling petition could use your help, easy-access naloxone comes to Georgia, and more.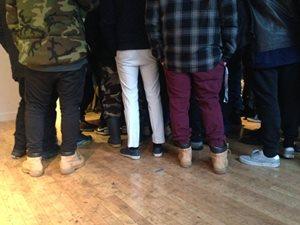 Marijuana Policy
Petition to Deschedule Marijuana Needs Your Signature. The medical marijuana group Patients Out of Time has organized a Change.org petition urging President Obama to direct Attorney General Loretta Lynch to immediately deschedule marijuana. If the petition garners 100,000 signatures by January 9, the White House will respond. The petition currently has slightly more than 6,000 signatures.
Medical Marijuana
Ohio Pharmacy Board Issues Draft Rules for Dispensaries. The board has issued proposed rules governing medical marijuana distribution in the state. The rules envision up to 40 dispensaries operating, with applicants having to show they have at least $250,000 in liquid assets. Applicants would have to pay a $5,000 non-refundable application fee, and if approved, would have to pay an $80,000 annual fee. Dispensaries would also have to pay a $100 fee for each advertisement, which would have to be approved by the board. The rules are open for comment until January 13. The Board of Pharmacy is one of three state agencies tasked with regulating the nascent industry. The State Medical Board has already released rules for doctors, and the Commerce Department is charged with regulating growers and processors.
Heroin and Prescription Opioids
Georgia Governor Clears Path for Over-the-Counter Naloxone. Gov. Nathan Deal (R) Wednesday asked the state Department of Public Health to deregulate the opioid overdose reversal drug naloxone (Narcan), which would allow pharmacies to distribute the life-saving medication without a prescription. The state Board of Pharmacy has already removed naloxone from its dangerous drugs list. "Naloxone is a powerful weapon in the fight against the increasing epidemic of opioid abuse that poses a threat to public health in Georgia," DPH Commissioner Brenda Fitzgerald, M.D., said in a statement. "The governor's decisive action to make this drug accessible to anyone in a position to assist persons at risk of overdose will save countless lives."
International
US Defers Economic Aid to Philippines Over Drug War Killings. The US Embassy in Manila announced Thursday that it is holding up foreign economic assistance to the country because of "significant concerns around the rule of law and civil liberties in the Philippines" related to President Duterte's ongoing murderous campaign against alleged drug users and sellers. So far, some 6,000 have reportedly been killed in the purge since Duterte took office six months ago. The US had previously halted anti-drug training assistance and blocked the planned sale of some 26,000 assault rifles to the country.
Saudis Order Foreigners Wanting to Marry Saudi Women to Undergo Drug Tests. Under a newly announced law, foreigners wanting to marry Saudi women will have to pass a drug test before being married. "A drug test has been added to the compulsory marital medical test for foreigners seeking marriage with Saudi women," Mishaal Al-Rabian, head of communications and PR at the Ministry of Health explained. "The drug test is only for foreigners and, the test has been applied since the issuance of the circular a few months back." The move is being taken to discourage marriage with foreigners, to repress drug use, and to reduce divorce rates, officials said.
Marc and Jodie Emery Aren't Waiting to Open Montreal Pot Shops. Even though marijuana is still illegal in Canada, activists Marc "Prince of Pot" Emery and wife Jodie opened six retail marijuana outlets in Montreal Thursday. The stores carry the Emerys' Cannabis Culture brand. Local officials are vowing to shut them down, but in the meantime, business is brisk.