The legislative season is getting underway in the states and good and bad bills are starting to pop up, Michigan finally gets explicitly allowed dispensaries, Wisconsin's GOP governor wants Trump to rid him of pesky federal regulations that block him from drug testing food stamp recipients, and more.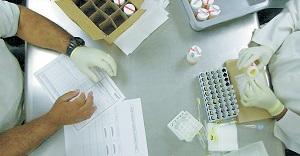 Marijuana Policy
Arizona Legalization Bill Filed. Just weeks after a legalization initiative was narrowly defeated by voters, a state representative is ready to give it a shot in the legislature. Rep. Mark Cardenas (D-Louisville) has pre-filed House Bill 2003, which would allow people 21 and over to possess up to an ounce of marijuana, grow up to five plants and keep the fruits of the harvest, and establish a recreational marijuana industry.
Medical Marijuana
Michigan's New Medical Marijuana Laws Now in Effect. New state laws that will explicitly allow for dispensaries, regulate growing and processing facilities, and allow patients to use non-smokable forms of the drug are in effect as of today. "This new law will help Michiganders of all ages and with varying medical conditions access safe products to relieve their suffering," Gov. Rick Snyder (R) said after signing the bills back in September. "We can finally implement a solid framework that gives patients a safe source from which to purchase and utilize medical marijuana."
Drug Testing
Texas Solons Introduce Welfare Drug Testing Bills. State Sen. Jane Nelson (R-Flower Mound) has filed Senate Bill 268, which would mandate drug screening for applicants in the Temporary Assistance for Needy Families (TANF) program and drug testing for those deemed at risk during the screening, have a felony record, or have previously tested positive for drug use. A companion bill has been filed in the House. Similar bills have been a regular feature of deliberations in Austin for the past several years, but have not gotten through the legislature.
Wisconsin Governor Wants Trump to Let Him Drug Test Food Stamp Recipients. Gov. Scott Walker (R) has written a letter to incoming President Donald Trump asking him to give the state more authority to require the drug testing of adults on food stamps, among other policy preferences. Federal law does not allow states to impose drug tests on recipients of Supplemental Nutrition Assistance Program benefits, better known as food stamps.
International
Copenhagen Tries Yet Again to Legalize Weed. For the fourth time, Denmark's largest city has formally requested permission to carry out a pilot marijuana legalization program where sales are handled exclusively by public authorities. The Danish government has so far been immune to the city's entreaties, but it could finally be softening. Just last month, it approved a medical marijuana trial program.