A Homeland Security agent was living large on stolen dope money, a New York state cop was slinging coke and weed, and more. Let's get to it: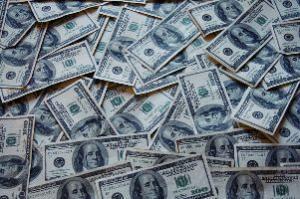 In Niagara Falls, New York,
a former Niagara Falls police officer was arrested last Tuesday
on charges she sold cocaine to undercover cops. Stephanie Costanza, 28, her boyfriend, and another woman were all arrested on cocaine and marijuana sales charges. She had been on leave since an initial arrest last month, but has now resigned from the force.
In San Diego, a former US Homeland Security Investigations agent was indicted last Wednesday on charges he stole hundreds of thousands of dollars in cash from drug money couriers and tried to hide the money via real estate transactions in American and Croatian banks. Former agent Tyrone Cedric Duren, 46, worked on Homeland Security's Bulk Cash Smuggling Taskforce, which targeted Mexican drug trafficking organizations and participated in at least 20 major cash seizures, but is accused of conducting searches and seizures without reporting them. Duren and his wife made at least $1.2 million in cash deposits over a four-year period. He faces money laundering, bank fraud conspiracy, false statements, and structuring financial transaction charges. He's out on bail.
In Houston, a Jefferson County jail supervisor was convicted last Thursday of taking bribes from a jailed Mexican cartel leader. Donald Roy Kelly was found to have initiated contact with Gulf Cartel leader Francisco Saenz-Tamez, who was there pending trial on federal drug trafficking charges, offering him a cell phone in return for a cash payment. Kelly provided a cell phone, as well as fast food, to Saenz-Tamez. Kelly went down when prison authorities found the phone weeks later and traced it back to him. He was found guilty of providing a prison inmate with a prohibited object and bribery of a public official. He's looking at up to 15 years in federal prison.
In Lebanon, Ohio, a former Warren County jail guard was sentenced last Thursday to nine months in prison for taking money to smuggle drugs to inmates. Travis Caudill, 36, went down when he was caught bringing a package of marijuana wrapped in duct tape to work with him. He then confessed that he was taking bribes to do so. He pleaded guilty to a third-degree felony charge of conveying prohibited items into a detention facility.