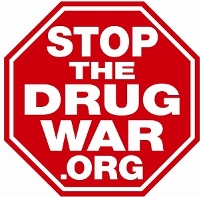 Kratom is used by chronic pain sufferers and people wishing to get off or stay off opioids, but not for much longer.
A federal appeals court upholds the ban on gun sales to medical marijuana patients, Arkansans will have two medical marijuana initiatives on the ballot, Oklahomans will likely have none, and more.
An Ohio sheriff gets popped for his pain pill habit, a New Mexico cop videotapes himself stealing marijuana, a San Francisco cop heads to prison for illegal tactics and lying about them, and more.
Lots of California news today, plus, a Montana anti-marijuana initiative is dead.
It's another all-marijuana news day today. Initiative battles are heating up, New York's Health Department wants to expand the medical marijuana program, and more.
Cornhuskers look down the road on marijuana reforms, Pennsylvania's governor calls for marijuana decriminalization, the Oklahoma medical marijuana initiative looks like it won't actually make the ballot, and more.
The DEA announces it will make the active ingredients in kratom Schedule I substances, marijuana legalization initiatives in Arizona and Michigan go to court, the Thai government is moving to reform the way it deals with meth, and more.
President Obama continues commuting drug sentences, the 9th Circuit upholds a ban on gun ownership for medical marijuana patients, Albuquerque gets sued over its asset forfeiture scheme, and more.
It the end of easy access for Montana medical marijuana patients, the Arizona Supreme Court rejects the last challenge to that state's legalization initiative, the second Arkansas medical marijuana initiative is now officially on the ballot, Chris Christie signs a needle exchange funding bill, and more.
Permission to Reprint:
This issue of Drug War Chronicle is licensed under a modified
Creative Commons Attribution license
. Articles of a purely educational nature in Drug War Chronicle appear courtesy of DRCNet Foundation, unless otherwise noted.