It the end of easy access for Montana medical marijuana patients, the Arizona Supreme Court rejects the last challenge to that state's legalization initiative, the second Arkansas medical marijuana initiative is now officially on the ballot, Chris Christie signs a needle exchange funding bill, and more.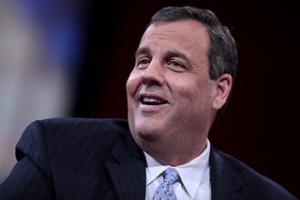 Marijuana Policy
More Smoke Pot, Fewer Find it Risky, Survey Reports. Survey data shows more adults are using marijuana, they are using it more often, and they're less inclined to think it's risky than in the past, research results reported in The Lancet found. The number of adults using marijuana in the past year has jumped to 32 million -- going from one in ten in 2002 to one in eight in 2014. Only one-third of adults thought weekly marijuana use was risky, down from half in 2002.
Alaska Attorney General Says Pot Social Clubs Are Illegal. State Attorney General Jahna Lindemuth said in a legal opinion Wednesday that marijuana social clubs are illegal. "Under Alaska law, a business cannot sell or provide marijuana or allow marijuana to be consumed on the premises unless it is licensed as a retail marijuana store by the Marijuana Control Board," Lindemuth wrote. The ruling does not apply to retail pot shops, for which state regulators are considering rules that would allow on-site cannabis consumption.
Arizona Supreme Court Rejects Challenges to Pot Legalization Initiative. Arizonans will be voting on Proposition 205 on November 8. The state Supreme Court has thrown out the last challenges to the measure, which accused it of misleading voters with its language, but the high court upheld a lower court ruling that Prop 205 substantially complies with legal requirements for initiatives.
Medical Marijuana
It's Official: Second Arkansas Initiatives Qualifies for the Ballot. Secretary of State Mark Martin's office said Wednesday that the Arkansas Medical Marijuana Amendment had submitted sufficient valid voter signatures to qualify for the November ballot. That means Arkansas voters will have two medical marijuana initiatives to vote on. The Arkansas Medical Cannabis Act was approved for the ballot in July. If both pass, the one with the most votes goes into effect.
Delaware Governor Signs Bill Allowing Medical Marijuana for Terminally Ill. Gov. Jack Markell (D) Wednesday signed into law "Bob's Bill," named for lung cancer patient Robert Jester, who died in 2014 without being able to legally use marijuana to ease his suffering. The bill allows for medical marijuana for terminally ill patients, including those under 18 who are suffering pain, anxiety, or depression.
Montana Medical Marijuana Patients Now Out of Luck. In the biggest medical marijuana rollback ever, as of September 1, medical marijuana dispensaries are now illegal, and up to 12,000 patients have lost legal access to marijuana. Medical marijuana providers are now limited to three patients, and thousands of patients have no provider. This is the end result of the GOP-led legislature's 2011 move to gut the state's voter-approved medical marijuana law. An initiative that would restore the state's medical marijuana system, I-182, has been approved for the November ballot.
Harm Reduction
New Jersey Governor Signs Needle Exchange Funding Bill. Gov. Christ Christie (R) Wednesday signed into law Assembly Bill 415, which creates permanent funding for five locally run needle exchange programs. Three of them, in Atlantic City, Camden, and Paterson, had already run out of funds and were close to closing their doors. "These programs not only distribute clean syringes to intravenous drug users, but also deliver lifesaving education, treatment, and testing to their participants," according to Christie's bill-signing statement.
New Psychoactive Substances
California Bill Would Make Possession of Synthetic Cannabinoids, Stimulants a Crime. The legislature has approved a bill requested by the California Narcotics Officers Association that would make first-time possession of specified synthetic cannabinoids or stimulants an infraction, with subsequent offenses treated as misdemeanors. Under current state law, selling the drugs is a crime, but possessing them isn't. The measure, Senate Bill 139, now goes to the desk of Gov. Jerry Brown (D). It is opposed by the ACLU and the Drug Policy Alliance.
International
EU Wants to Ban New, Powerful Synthetic Cannabinoid. The European Commission announced Wednesday that it wants to ban MDMB-CHMICA, also known as "Black Mamba," a synthetic cannabinoid reportedly 10 times stronger than already banned synthetic cannabinoids. The European Monitoring Center on Drugs and Drug Abuse reported that it has been linked to at least 42 "acute intoxications" and 29 deaths.
Philippines President Snubs UN Effort to Meet Over Drug Killings. President Rodrigo Duterte has turned down a meeting with UN Secretary-General Ban Ki-moon after threatening last month to quit the UN over its criticism of the mass killings of drug users and dealers since he came to office three months ago. Officials from Duterte's office said he was too busy to meet with the head of the global body. One UN official said it was "basically unheard of" for a national leader to be "too busy" to meet the secretary-general.