Lots of California news today, plus a Montana anti-marijuana initiative folds.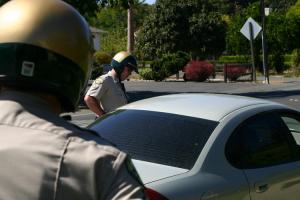 Marijuana Policy
California Legislature Passes Cottage Cannabis Production Bill. The measure, Assembly Bill 2516, would establish a new medical marijuana cultivator license category for what sponsor Assemblyman Jim Woods (D-North Coast) calls "microfarmers." The category would apply to farmers with 2,500 square feet or less for mixed-light cultivation, 500 square feet for indoor cultivation, or up to 25 mature marijuana plants for outdoor cultivation. The bill now goes to the desk of Gov. Jerry Brown (D).
California's Legal Marijuana Industry Could Generate $6.5 Billion a Year, Report Says. A new report from Arcview Market Research estimates that legalizing marijuana in the state would create a $6.5 billion annual market by 2020. That would make California the "epicenter" of legal marijuana in the US.
Medical Marijuana
Montana Anti-Marijuana Zealot Gives Up on Initiative to Repeal Medical Marijuana Law. Billings auto dealer Steve Zabawa has given up the ghost on his effort to get an anti-marijuana initiative on the state ballot. His measure would have repealed the state's already seriously gutted medical marijuana law (a measure that has made the ballot, I-182, seeks to reinstate the original law) and declare that any drug illegal under federal law is illegal under state law. He came up short on signatures, lost an initial court challenge, and now says he doesn't have time to appeal to the state Supreme Court. Zabawa said he will now concentrate on trying to defeat I-182.
Asset Forfeiture
California Legislature Approves Asset Forfeiture Reform Bill. A bill that would require a criminal conviction before seizing assets in cases involving less than $40,000 has passed the legislature and is now on the desk of Gov. Jerry Brown (D). The measure, Senate Bill 443, sponsored by Sen. Holly Mitchell (D-Los Angeles), would also prohibit police from partnering with federal agencies in drug busts in order to get around state asset forfeiture laws.