An Ohio sheriff gets popped for his pain pill habit, a New Mexico cop videotapes himself stealing marijuana, a San Francisco cop heads to prison for illegal tactics and lying about them, and more. Let's get to it: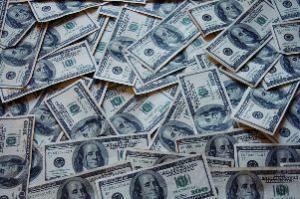 In Fremont, Ohio,
the Sandusky County sheriff was arrested last Tuesday
after a local grand jury indicted him for allegedly illegal obtaining prescription drugs and misusing department funds. Sheriff Kyle Overmyer was indicted on 43 counts, including misusing department money and tampering with records. State investigators said he took pills from prescription drug disposal boxes and deceived doctors and pharmacists to obtain more.
In Jackson, Mississippi, a Hinds County sheriff's deputy was arrested last Wednesday for trying to illegally obtain pain pills. Deputy Douglas Jay Nelson, 54, is accused of conspiring to possess and possessing 30 Oxycodone tablets.
In Grants, New Mexico, a Grants police sergeant was arrested last Wednesday after unwittingly recording himself on a body camera taking marijuana from his office and giving it to his girlfriend. Sgt. Roshern McKinney is also accused of embezzling $785 and a half-pound brick of weed that he never submitted to the department's evidence room. He is charge with distribution of marijuana, conspiracy, and felony embezzlement.
In Sanford, Florida, a Seminole County sheriff's jail deputy was arrested last Thursday on charges he stole prescription pain pills from a narcotics storage safe on at least four occasions. Lt. Jason Bender is accused of stealing around 40 pills, 10 each on four different occasions, for his own use. He faces four counts of grand theft of a controlled substance.
In San Francisco, a former San Francisco police officer was sentenced Tuesday to a year and two months in federal prison for conducting an unlawful search of a residential hotel room and writing a false report about it. Arshad Razzak, 44, had been convicted on four counts of conspiring to violate civil rights, violating the rights of a hotel resident during the search, falsifying an informant's pay slip, and falsifying a police report.