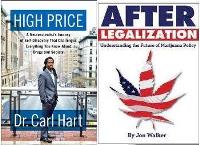 Inspired by the border child immigration crisis, but rooted in a broader understanding of the drug war's impact on children on both sides of the border, a coalition has formed to demnand it's end -- for the kids.
Drug War Chronicle needs your support to continue our mission! Please make the most generous donation you can today. We continue to offer a range of membership gift items as well.
And then there were three. The District of Columbia will join Alaska and Oregon in voting on marijuana legalization this fall. Because of DC laws, the DC measure would legalize possession and cultivation only; taxation and regulated sales would be left to elected officials.
A bill that attempts to both reduce the diversion of prescription medications and ensure that people with medical needs have access to them has passed the House and now goes to the Senate.
Medical marijuana bills pick up some support in Congress, Maryland and Minnesota issue draft rules, California continues to be a battleground, and more.
ProCon.org is a series of in-depth web sites presenting information and views from on current issues, several with relevance to drug policy. The Chronicle is currently running a series of info items from ProCon.org -- this one from medicalmarijuana.procon.org -- and we encourage you to check it out.
A fleeing drug suspect and the driver of a vehicle with which he collided were killed last Friday night in Durham, North Carolina. They become the 28th and 29th persons to die in US domestic drug law enforcement operations this year.
A Chicago cop helps his daughter-in-law grow medical marijuana for her cancer-stricken child, then rats her out; a Miami narc gets nailed for helping pot growers, a Baltimore cop's pill habit gets the best of him, a Colorado probation officer gets caught with coke and crack, and a Seattle-are deputy goes to jail for pimping his wife. Just another week of drug-related law enforcement corruption.
One study finds that Colorado is doing just fine with marijuana legalization, another finds that kids aren't smoking more pot in medical marijuana states, there's trouble in Albuquerque, Detroit police go on yet another well-publicized mass drug sweep, Marc Emery vows revenge, and more.
The New York Times isn't done talking about marijuana, a House committee hears about stoned driving, comment now on Maryland's draft medical marijuana regulations, federal asset forfeiture and overdose prevention bills get introduced, and more.
Sentencing reform bills look to be picking up steam in Congress, Massachusetts is expanding drug courts, Tennessee's welfare drug test law generates unimpressive results, drug reform conferences are coming in Latin America, and more.
It's the slow season in Congress and at state houses, but it's the beginning of eradication season in the fields. Plus, the Oregon legalization initiative has raised a million bucks, the drug war racks up two more domestic deaths, and more.
DC will vote on legalizing marijuana possession and cultivation, two more Michigan towns vote to decriminalize, Maine's governor unveils a plan to force people with drug felonies to undergo drug tests before getting welfare benefits, an Austrian marijuana legalization initiative gets underway, and more.
Permission to Reprint:
This issue of Drug War Chronicle is licensed under a modified
Creative Commons Attribution license
. Articles of a purely educational nature in Drug War Chronicle appear courtesy of DRCNet Foundation, unless otherwise noted.