A Chicago cop helps his daughter-in-law grow medical marijuana for her cancer-stricken child, then rats her out; a Miami narc gets nailed for helping pot growers, a Baltimore cop's pill habit gets the best of him, a Colorado probation officer gets caught with coke and crack, and a Seattle-are deputy goes to jail for pimping his wife. Just another week of drug-related law enforcement corruption. Let's get to it: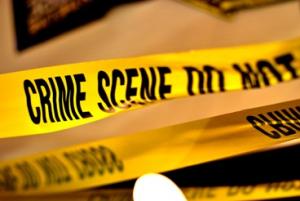 In Chicago,
a Chicago police officer was chided by a federal judge last month
for ratting out his daughter-in-law after helping her grow marijuana for his cancer-stricken granddaughter. Officer Curtis Scherr helped Jennifer Scherr grow marijuana for her daughter, Liza, who had an aggressive form of brain cancer, in 2011. Liza died that same year, and a week after her death, Officer Scheer filed a search warrant allowing a dozen DEA agents to search Jennifer Scherr's home, but failed to mention his relationship to the woman. Federal Judge Richard Posner upheld the search warrant, but reamed out the officer, saying "Curtis's behavior, which culminated in the DEA's search of his daughter-in-law's house, was, if it was as the complaint describes it, atrocious." Furthermore, the officer's failure to disclose his relationship to the suspect made his warrant application "misleadingly incomplete."
In Miami, a Miami-Dade narcotics detective was arrested last Thursday on charges he was passing on law enforcement intelligence to a gang of marijuana growers. Detective Roderick Silva had been on leave since 2009, when the investigation into his activities began. He is the brother of a key member of the Santiestban family, 14 members of which were indicted two years ago for marijuana growing and trafficking. Silva is accused of tipping them off about upcoming police raids, giving them information about rival grow houses so they could rip them off, and gave them tips on how to avoid the police. He is charged with extortion and conspiracy to distribute marijuana. He's looking at up to 30 years in federal prison.
In Baltimore, a Baltimore County police officer was arrested last Thursday after a self-proclaimed drug dealer called police and said someone was trying to kick in his door. Shortly thereafter, Officer Joseph Stanley Harden, 31, was pulled over for speeding, and officers realized he matched the description of the break-in subject. Upon investigation, police found that Harden had been buying Oxycodone regularly from a man who also supplied the dealer and had previously purchased drugs at the house he attempted to break into. Harden had reportedly been seeking more pills when he tried to break in. He is charged with attempted burglary, destruction of property, and possession of a controlled substance. He is currently suspended with pay.
In Ogallala, Nebraska, a Colorado probation supervisor was arrested last Saturday after being pulled over for a traffic stop and being found in possession of drugs. Shauna Sanders, 45, an Adams County probation supervisor, is charged with possession with intent to deliver cocaine and crack cocaine. Her traveling companion was also arrested; he says she knew nothing about it.
In Seattle, a former King County deputy was sentenced Monday to a year and a day in jail after he pleaded guilty to a number of out-of-control offenses in an investigation that began with missing drugs in the evidence room. Darrion Holiwell copped to promoting prostitution (of his then wife), drug dealing, and theft. He had been arrested June 19.