It's the slow season in Congress and at state houses, but it's the beginning of eradication season in the fields. Plus, the Oregon legalization initiative has raised a million bucks, the drug war racks up two more domestic deaths, and more. Let's get to it: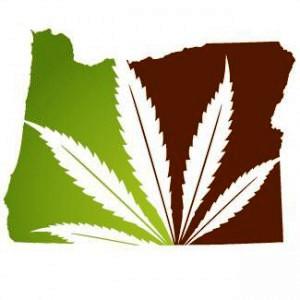 Marijuana Policy
Oregon Legalization Campaign Has Raised A Million Dollars. The New Approach Oregon marijuana legalization initiative campaign has raised a million dollars so far, according to campaign finance documents. The initiative has qualified for the ballot, and will appear as Measure 91. The largest individual donations are $150,000 from Washington, DC, libertarian activist Philip Harvey and $100,000 from New York fragrance heir Henry van Ameringen. The initiative has also received substantial donations from the Drug Policy Alliance's campaign arm and from the estate of Progressive Insurance founder Peter Lewis.
NORML Founder Says Legalization Should Include Home Cultivation. In an essay-length blog post, NORML founder Keith Stroup made a strong case for allowing people to grow their own under legalization. "At NORML," he writes, "we have always supported the right of individuals to grow their own marijuana, as a logical option compared to purchasing it from licensed dispensaries. On one hand, growing your own just makes common sense. We can brew up to 100 gallons of home-brew beer in our basements under current law, even if very few Americans actually make their own beer. The same should be true for cultivating our own marijuana." Stroup stopped short of criticizing initiative organizers who don't include home growing, however, saying, "If it appears we can win these initiatives with a clause permitting personal cultivation, we should obviously include the provision; but if it appears the initiative might well fail if personal cultivation is included, we should pass the initiative now, and be prepared to come back and add personal cultivation when we have the political support to accomplish that."
California GOP Attorney General Candidate Says Legalize It. A leading candidate for the Republican gubernatorial nomination has called for marijuana legalization. "My position is it needs to be legalized," candidate Ron Gold told KCRA 3 in a one-on-one interview Monday. Incumbent attorney general, Democrat Kamala Harris didn't take the bait, but instead responded that it should be up to the people. "She believes that this is an evolving issue that requires that we monitor what is happening in Colorado and other states, and that ultimately, this should be up to a vote of the people," a Harris spokesman said.
Albuquerque City Council to Consider Decriminalization. The city council heard debate on a decriminalization measure Monday night and will vote on it on August 18. The measure would make possession of small amounts punishable by no more than a $25 fine. A decriminalization initiative is now in the signature-counting process, as well.
Medical Marijuana
Minnesota Issues Draft Rules for Medical Marijuana. The state Health Department has issued draft rules for applications and oversight for medical marijuana manufacturers. Public comment can be made by going here. The department will also host a public meeting for people interested in the manufacturing process.
Law Enforcement
The Year's 28th and 29th Drug War Deaths. A North Carolina man fleeing a DEA-instigated traffic stop in a drug investigation struck another vehicle head-on on a rain-slick highway last Friday night, killing both drivers. Fleeing driver Angel Santana, 52, and innocent motorist Tamar White, 55, become the 28th and 29th persons to die in US domestic drug law operations so far this year.
International
Colombian Army Eradicates Coca Plants. Colombian soldiers destroyed some 14,000 coca plants in Choco department over the weekend. They have also eradicated 45 acres of coca and confiscated 350 pounds of coca seeds and 225 pounds of coca leaves. Colombia says the drug trade in the region benefits leftist guerrillas of the FARC and the National Liberation Army.
Turkey Marijuana Eradication Operation Gets Underway. Turkish police have seized more than 200,000 marijuana plants and more than a thousand pounds of processed hash in operations in Diyarbakir province in southeastern Turkey. Turkey accuses the Kurdish rebel group PKK of dominating the drug trade in the region. Last year, the Turks destroyed more than 49 million plants in the region and confiscated 76 tons of hash.
Kashmir Marijuana Eradication Operation Gets Underway. Kashmir authorities have launched a marijuana eradication operation in Anantag district in South Kashmir. Authorities estimate that over 125 acres of marijuana is being cultivated in the valley and claim to have destroyed about 10% of it so far.
(This article was published by StoptheDrugWar.org's lobbying arm, the Drug Reform Coordination Network, which also shares the cost of maintaining this web site. DRCNet Foundation takes no positions on candidates for public office, in compliance with section 501(c)(3) of the Internal Revenue Code, and does not pay for reporting that could be interpreted or misinterpreted as doing so.)