A fleeing drug suspect and the driver of a vehicle with which he collided were killed last Friday night in Durham, North Carolina. Fleeing driver Angel Santana, 52, and innocent motorist Tamar White, 55, become the 28th and 29th persons to die in US domestic drug law operations so far this year.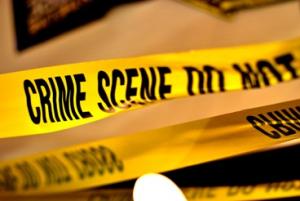 According to
WNCN TV News
, citing law enforcement sources, Santana was fleeing after a DEA drug investigation. The TV station named the victims Saturday.
According to the Charlotte News Observer, also citing law enforcement sources, Durham Police reported that the chain of events leading to the deadly collision began when the DEA asked local police to assist in a traffic stop "in connection with a narcotics investigation."
Santana's vehicle "stopped momentarily, but then drove off," said Highway Patrol spokesman Sgt. Mike Baker. "Durham officers lost sight of the suspect vehicle. When they found the vehicle a short time later, it had been involved in an accident on Patterson Road," he explained.
Durham Police took pains to say they were not engaged in a high-speed pursuit of Santana's vehicle.
But Santana was apparently in a real hurry to get away. According to the police crash report, the roads were rain-slicked, and Santana exceeded both the speed limit and the safe speed for highway conditions and operated his vehicle "in an erratic, reckless, careless, negligent, or aggressive manner."