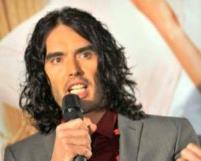 A pair of bills, one local and one national, were introduced in Mexico City last week. They address marijuana retail sales, medical marijuana, and more drug decriminalization. Change is in the wind.
We review Nicholas Parsons' Meth Mania: A History of Methamphetamine and find it most useful.
Concern over methamphetamine use and users has generated large amounts of misinformation that lead to bad policies, Dr. Carl Hart and coauthors find in a new report this week. He has some policy prescriptions, too.
The Obama administration took an important step toward legitimizing legal marijuana commerce Thursday by issuing new guidelines that will allow financial institutions to service the industry without fear of federal prosecution.
Powerful players want to wait until 2016 to do a marijuana legalization initiative in California. There are other California initiatives out there, but none appear likely to make the ballot this year.
California counties continue to struggle with dispensary and growing rules, Reno's mayor has a change of heart, some Oregon cities may have to change their ways, and more.
Bad cop, bad cop, watcha gonna do when they come for you? A Seattle-area drug task force deputy defects to the life, a Louisiana deputy parties too hard with stolen drug evidence, a Georgia cop resigns over pills, and more.
A bill has been filed to stop forcing the drug czar to oppose marijuana legalization, CBD medical marijuana bills continue to get attention, and there are big doings south of the border, and more.
Marijuana legalization is dead in the Hawaii statehouse this year, but still kicking at the Oregon capitol, the annual Monitoring the Future survey is out, Uruguay's president chides the US and Europe on drug policy, and more.
Olympic drug testers back off on marijuana, a surprise marijuana vote in New Mexico, a bad medical marijuana bill in Michigan, NYPD's most sued cops are all narcs, a new South Australian law criminalizes some speech about synthetic drugs, and more.
Marijuana legalization is unlikely to come to California this year, ditto for Missouri, ditto for medical marijuana in Iowa. Meanwhile, a SWAT reporting bill is moving in Utah, Singapore is censoring a pot reform web site, and more.
NORML endorses a US Senate candidate, pressure mounts for medical marijuana in New York, West Virginia wants to make Sudafed prescription only, and more.
Permission to Reprint:
This issue of Drug War Chronicle is licensed under a modified
Creative Commons Attribution license
. Articles of a purely educational nature in Drug War Chronicle appear courtesy of DRCNet Foundation, unless otherwise noted.