Bad cop, bad cop, whatcha gonna do when they come for you? A Seattle-area drug task force deputy defects to the life, a Louisiana deputy parties too hard with stolen drug evidence, a Georgia cop resigns over pills, and more. Let's get to it: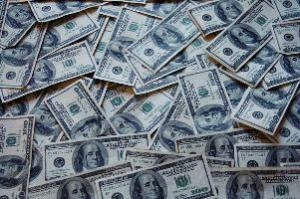 In Lilburn, Georgia,
a Lilburn police officer resigned last Monday
amid an investigation of improper drug handling. Investigator Kim Banks is under investigation by the Gwinnett County District Attorney's Office after an officer assigned to the Evidence Unit discovered irregularities in prescription drug evidence. The matter is under both internal and criminal investigation.
In Seattle, a former King County sheriff's deputy was arrested last Monday on drug distribution charges. Mitch Wright, a 10-year veteran who worked on a joint narcotics task force, went down after an investigation involving local law enforcement and the DEA that began when a woman was arrested using drugs in a car belonging to him. That led to evidence of more criminal activity. Wright then resigned before being fired, but his home was searched and he was arrested on state drug, theft, and evidence tampering charges. He then began hanging out in "high narcotic and prostitution areas" in north King and south Snohomish counties, which sparked the DEA's assistance. He now faces federal conspiracy and narcotics distribution charges.
In Denham Springs, Louisiana, a Livingston Parish sheriff's deputy was arrested last Friday after shooting a gun in his neighborhood and wrecking his car, where deputies found a sheriff's office narcotics evidence envelope. Deputy Leo Barthelmy, Jr. That led them to his home, where the shots were fired earlier that day. He is charged with malfeasance in office/tampering with evidence, and illegal use of weapons or dangerous instrumentalities. The Livingston Parish Sheriff's Office says he has been released on a $25,000 bond.
In Los Angeles, an LAPD officer was convicted last Thursday of lying under oath in a drug case. Officer Bernardo Ortiz is the third of three LAPD officers convicted over a 2008 drug possession arrest in which they claimed the defendant had thrown down drugs, but surveillance camera video contradicted their testimony. Charges against the drug defendant were dropped, and Ortiz and the other two cops, Evan Samuel and Rachard Amio, were charged. The latter two were convicted in November 2012, but a jury in that trial deadlocked on Ortiz, and he was retried. Ortiz was convicted of one count each of conspiracy and perjury under oath.
In Dallas, a former Arlington police officer was sentenced last Tuesday to a year in prison for tipping off a steroid dealer the cops were after him. Thomas Kantzos, 45, went down for using a law enforcement data base to run a license plate number for his steroid dealer, who correctly thought he was under law enforcement surveillance. He pleaded guilty in October to an indictment charging exceeding access to a protected computer.