Marijuana legalization is dead in the Hawaii statehouse this year, but still kicking at the Oregon capitol, the annual Monitoring the Future survey is out, Uruguay's president chides the US and Europe on drug policy, and more. Let's get to it: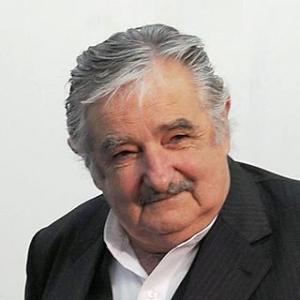 Marijuana Policy
Hawaii Legalization Bill Killed, But Decrim Bill Still Lives. A bill that would have legalized marijuana in the Aloha State died in a state Senate committee Thursday, but a decriminalization bill still lives. Senate Bill 2733 was "deferred" in committee, or, as Sen. Will Espero, chair of the Public Safety Committee said in remarks reported by the Associated Press, "At this time, the legalization bill is dead." But a decriminalization bill, Senate Bill 2358, remains alive.
Oregon Bill to Put Legalization on November Ballot Advances. A bill that would put marijuana legalization to the voters in November advanced on a 3-2 vote in the Senate Judiciary Committee Thursday. Senate Bill 1556 must now pass the Senate Rules Committee before going to a Senate floor vote. Supporters said it would give the legislature more control than a legalization initiative sponsored by New Approach Oregon.
Maryland Bill Would Ban Cooperation With Feds on Marijuana Prohibition. A bipartisan group of legislators has introduced a bill that would refuse cooperation with federal marijuana prohibition laws. House Bill 1016 prohibits enforcement of any federal law or regulation prohibiting cannabis by any state agency, political subdivision of the state, or any agent or employee of the state or political subdivision of the state acting in their official capacity, or a corporation providing services to the state or political subdivision. The bill relies on the "anti-commandeering" doctrine that says states cannot be compelled to enforce federal laws. Click on the link for more.
Tennessee Poll Reveals Splits on Marijuana Policy. A Middle Tennessee State University poll has found that only 33% said it should be legalized, with 57% saying it shouldn't. But when that 57% was asked if adults should be allowed to have marijuana if prescribed by a doctor, nearly two-thirds of them said yes. When the one-third that said legalize is combined with the 36% that said medical was okay, that creates a strong majority at least for medical marijuana.
Medical Marijuana
Kansas Legislative Foes Snub Debate. Key legislators blocking the advance of medical marijuana bills added insult to injury Friday by failing to show up to an informal debate on the issue at the state capitol to which they had been invited. Sen. David Haley (D), author of Senate Bill 9, invited Senate President Susan Wagle (R) and Committee on Public Health and Welfare Chair Sen. Mary Pilcher-Clark to the event sponsored by Kansas for Change, but they were no-shows.
Guam Medical Marijuana Bill "Inorganic," Election Commission Says. The legal counsel for the Guam Election Commission said Thursday a pending medical marijuana bill violates the Organic Act that established democratic government in the US territory. At the request of legislators, Senate Bill 215 sponsor Sen. Tina Muna Barnes (D-Mangilao) amended her bill to have it approved by voters in a referendum, but the legal counsel said the Organic Act has no provision for such referenda.
New Hampshire Medical Marijuana Modification Bill Stalled. A bill that would expand the state's medical marijuana program to include several more diseases, but also limit the amount of marijuana patients could purchase in a month is on hold after key lawmakers said it needed more work. House Bill 1616 has some problematic provisions, including one that would criminalize patients for possessing their medicine in a motor vehicle unless it is in a locked container, legislators said. Lawmakers will continue to review it, they said.
Drug Use
Annual Monitoring the Future Teen Drug Use Study Released. The annual survey of drug, alcohol, and tobacco use among 8th, 10th, and 12th graders was released Thursday. There's not a whole lot shocking in it. Illicit drug use is generally down slightly, except for marijuana, which is up slightly, although in "non-significant" amounts among 8th and 10th graders, and flat for 12th graders. The complete survey is at the link.
International
Uruguay's Mujica Says US, European Drug Policies Must Change. In an interview with Reuters Thursday, Uruguayan President Jose Mujica, whose country recently legalized marijuana commerce, said the US and Europe need to find a new strategy to deal with drugs. "The industrial societies are the ones that have to change," he said. "For a small country, it's possible to experiment with this, but it's also very possible for a developed country because of the resources it has. There are big markets, they have great buying power, and that is a big economic attraction. Until things change there, it will be very difficult to change elsewhere," said Mujica. "Any North American state is more important than Uruguay, in dimensions, in its economic force," he said. "But it's still a bit like a lady embarrassed to admit her natural sins and lying to herself. What we are doing is much more open."
UNODC Calls on Sri Lanka to Enact More Prohibitionist Laws to Stop Sea Smuggling. The United Nations Office on Drugs and Crime (UNODC) Thursday called on Sri Lanka to enact mechanisms allowing it to prosecute those caught drug smuggling on the high seas. UNODC complained that without such a law, smugglers caught at sea off Sri Lanka are simply set free after their drugs are dumped into the ocean. The Sri Lankan government said it would have to consider the idea. [Ed: The thriving global drug trade and dim interdiction statistics demonstrate the futility of the approach that UNODC is calling for.]