A bill has been filed to stop forcing the drug czar to oppose drug legalization, CBD medical marijuana bills continue to get attention, and there are big doings south of the border, and more. Let's get to it: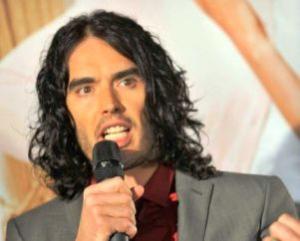 Drug Legalization
Congressman Steven Cohen Files Bill to Let Drug Czar Deal Honestly with Drug Legalization. The Office of National Drug Control Policy (ONDCP, the drug czar's office) is required by law to oppose legalization of any Schedule I substance and prohibited from studying it. Now, Rep. Steven Cohen (D-TN) has filed a bill, the Unmuzzle the Drug Czar Act (H.R. 4046), that would strip that language from the drug czar's enabling legislation, the ONDCP Reauthorization Act of 1998.
Marijuana Policy
High Times, Westword Sue Colorado Over Marijuana Advertising Restrictions. Marijuana magazine High Times and Denver alternative weekly Westword filed a lawsuit in federal court Monday challenging Colorado's restrictions on advertising for legal marijuana. The state's rules allow pot businesses to advertise only in adult-oriented publications for which "no more than 30% of the publication's readership is reasonably expected to be under 21." The lawsuit argues that the restrictions are an unconstitutional contravention of free speech.
Rhode Island Legalization Bill Coming. House Judiciary Committee Chair Edith Ajello and Senate Health and Human Services Committee Chair Josh Miller announced Wednesday they will file a bill to legalize marijuana for adults and set up a system of taxation and regulation for marijuana commerce. The effort is backed by Regulate Rhode Island and the Marijuana Policy Project.
Hawaii Decriminalization, Medical Marijuana Bills Get Hearing Today. Three Senate committees are holding a joint hearing today on two decriminalization bills, Senate Bill 2358 and Senate Bill 2733, and one bill, Senate Bill 2402, a bill that would take away protections for patients who possess and use marijuana concentrates.
Medical Marijuana
Medical Marijuana Rally Set for Friday in Topeka. Supporters of a long-stalled medical marijuana bill, Senate Bill 9, will rally at the Kansas State Capitol Rotunda Friday morning and lobby legislators after that. The effort is organized by Kansas for Change. Click on the title link for more details.
Hundreds Pack Oklahoma Capitol for CBD Medical Marijuana Hearing. Demonstrators called for marijuana legalization outside as hundreds of people jammed into the state capitol for a hearing on CBD medical marijuana. Dramatic and moving testimony was heard from family members of children suffering seizure disorders who might be helped by access to CBD cannabis oils.
Wisconsin Lawmakers Hold Hearing on CBD Medical Marijuana. Wisconsin legislators Wednesday heard from families of children with seizure disorders, who pleaded with them to pass a pending CBD medical marijuana bill.
Harm Reduction
Cincinnati Gets Its First Needle Exchange Program. The first needle exchange program in the Southwest Ohio/Northern Kentucky region is open for business. The Cincinnati Exchange Program becomes the third in Ohio, with others already operating in Cleveland and Portsmouth. The needle exchanges have been proven to reduce the spread of HIV, Hep C, and other blood-borne infectious diseases.
Prescription Drugs
Prescription Drug Database Bill Wins Missouri House Vote. A bill that would establish a prescription drug database has won a vote in the House, but senators, citing privacy concerns, said there is little chance of it moving forward in their chamber. The bill would create an electronic database managed by the state health department that would share information about prescriptions, patients, and doctors. The bill is House Bill 1133.
International
Mexico City Decriminalization, Regulation Bill and Mexican National Drug Reform Bill Introduced Today. In Mexico City, legislators for the federal district introduced a bill to decriminalize the possession of up to five grams of marijuana and remove the option of incarceration for possession of small amounts of other drugs. The bill would also allow for limited regulated marijuana sales. The second, national, bill would reschedule marijuana and allow for its medical use. Look for a Chronicle feature article on this soon.
Dark Web Drug Sales Site Busted. German and Dutch authorities have arrested five men in a sting directed at an internet drug sales portal. The men were connected to Black Market Reloaded and its successor web site, Utopia. Undercover police purchased drugs and weapons through the web sites, they said, and seized computers, hard drives, USB sticks, and a Bitcoin wallet containing $680,000 worth of the electronic currency.
More Than 100,000 Sign British Petition for Review of Drug Laws. Green Party MP Caroline Lucas set up an online petition urging the British government to order a cost-benefit analysis and impact assessment of British drug laws within the next year. It has now achieved the benchmark of 100,000 signatures, which means it must be addressed by the Backbench Business Committee. Sign-ons accelerated after actor and comedian Russell Brand joined with the online campaign group Avaaz to encourage its 1.1 million members to sign up.