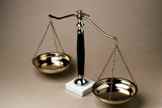 In a major policy speech to the American Bar Association Monday, Attorney General Eric Holder announced sentencing reform measures he is ordering the Justice Department to undertake, especially backing away from the use of mandatory minimum sentencing for low-level nonviolent drug offenders.
It's not just Attorney General Holder's speech on sentencing reform Monday. The prospects for sentencing reform in the Congress are looking better than ever, with bills garnering bipartisan support.
The NYPD's stop-and-frisk program unconstitutionally targets racial minorities, a federal judge ruled Monday. Mayor Bloomberg isn't happy, but civil libertarians and black and brown New Yorkers are.
Citing the failure of the US and Mexican governments to respond to requests to elaborate a strategic vision for Mexican drug war assistance, Sen. Patrick Leahy has put a hold on $95 million in Plan Merida spending.
New Zealand forgot to kneejerk when confronted with new synthetic drugs. Instead of banning them, it has instead moved to regulate them. Other countries are paying attention to the innovative response.
One Arkansas medical marijuana initiative has been approved for signature-gathering, while a second still must win ballot title approval. But it looks like there will be two initiative campaigns there this year.
Medical marijuana wars continue in California, a Michigan town gets intrusive, Nevada prepares to rake in the dough from dispensaries, and Washington patients organize in the face of legalization.
An attempted drug bust turned fatal on Indianapolis's East Side Thursday night. A suspect fled, resisted, was tased, and then died.
There's trouble down South, and more out-of-control NYPD narcs cost the taxpayers.
Interns are making an important difference fighting the good fight with us at StoptheDrugWar.org.
Permission to Reprint:
This issue of Drug War Chronicle is licensed under a modified
Creative Commons Attribution license
. Articles of a purely educational nature in Drug War Chronicle appear courtesy of DRCNet Foundation, unless otherwise noted.