Sen. Patrick Leahy (D-VT), head of the Senate Appropriations Committee, last week blocked the release of $95 million in funds destined to help Mexico prosecute its war on drugs, saying neither the US nor the Mexican governments had shown they had a clear strategy for moving forward.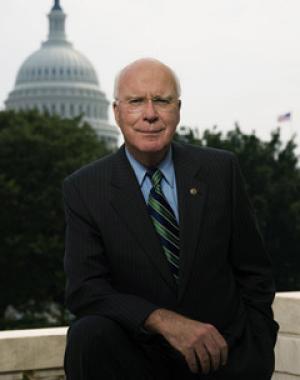 The money was appropriated as part of the Merida Initiative, a Bush-era plan to support the Mexican government's crackdown on the country's violent and powerful drug cartels. The Merida Initiative was a $1.4 billion, multi-year foreign assistance program, but it has had no appreciable impact on either the violence or the drug trade there.
"The whole things looks like coughing up money with no accountability," a Leahy aide told CQ Roll Call.
Leahy had originally blocked a $229 million State Department request for Plan Merida funding last fall, but the committee released $134 million in April after receiving a 2 ½ page explanation from State. The committee held up the remaining $95 million pending further information from the US and Mexican governments, but neither government had responded by last week, so last Thursday, Leahy reconfirmed the hold on the funds and called on both governments to define a joint strategy that could succeed.
"We received less than three pages of explanation," said the Leahy aide. "Senator Leahy does not sign away a quarter of a billion dollars just like that."
In addition to concerns over the lack of strategic vision, Leahy also has raised alarms about increasing human rights violations as the Mexican government handed a larger role to the military and about the issue of coordination and consultation. His aide said that lack of a clear difference in vision under new Mexican President Enrique Pena Nieto also contributed.