There's trouble down South, and more out-of-control NYPD narcs cost the taxpayers. Let's get to it: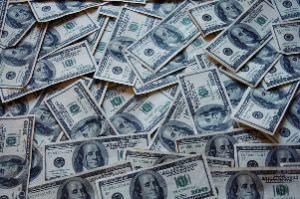 In New York City,
NYPD narcs run amok in Queens have cost the city $365,000 so far
in payments to settle lawsuits filed by people beaten and falsely arrested by Queens narcotics officers. Thirteen civil rights suits have been filed against nine detectives and a sergeant alleging the abuses, as well as the theft of cash during raids. The city appears to be quietly settling the claims rather than go to court where the allegations could be aired publicly. City lawyers said the settlements were "straightforward business decisions that are not in any way an indication of guilt." Some members of the squad have been repeatedly accused of picking suspects at random, ignoring due process rights and the NYPD's requirement that cops must have "reasonable suspicion" to question a citizen. The pattern of abuses in Queens North Narcotics echoes a similar pattern of claims against Brooklyn North Narcotics. Click on the link above to read some of the horror stories.
In Union City, Tennessee, a former Union City drug court probation officer was arrested Tuesday on charges she stole money collected from drug court participants. Martha Sue Moore is charged with two counts of theft over $60,000 and one count of money laundering. Moore went down after the 27th Judicial District Attorney General office requested the Tennessee Bureau of Investigation look into discrepancies in the reported amounts of money that Moore had collected from probationers. The investigation found that Moore had embezzled more than $63,000 from the probationers. She is now in the Obion County Jail on $150,000 bond.
In Tyler, Texas, a former Smith County sheriff's deputy was arraigned last Tuesday on a variety of charges after being caught with drugs in his patrol car last month. Kimbrick Jones, 38, faces five counts: conspiracy to possess with intent to distribute and distribution of more than 50 grams of a mixture or substance containing a detectable amount of methamphetamine and less than 28 grams of cocaine base, possession with intent to distribute less than 50 grams of methamphetamine, use and carry of a firearm related to a drug trafficking crime (2 counts) and possession with intent to distribute less than 28 grams of crack cocaine. He is being held without bond at the neighboring Gregg County Jail pending an October hearing.
In Ashland, Kentucky, a former Ashland police officer was sentenced Monday to six years in federal prison in a prescription drug and firearms case. Melvin Schoch, Jr., 30, admitted that he and two other men had conducted a home invasion robbery in the guise of a drug raid in order to score cash and oxycodone tablets for their own benefit. Schoch provided the other men with police tactical equipment and used his own service weapon in the robbery, which occurred because Schoch and the others thought they would find a large amount of pain pills and cash. They didn't. He had pleaded guilty to attempting to possess with the intent to distribute oxycodone and using a firearm during a drug offense, which carries a mandatory minimum five-year sentence.