Medical marijuana wars continue in California, a Michigan town gets intrusive, Nevada prepares to rake in the dough from dispensaries, and Washington patients organize in the face of legalization. Let's get to it: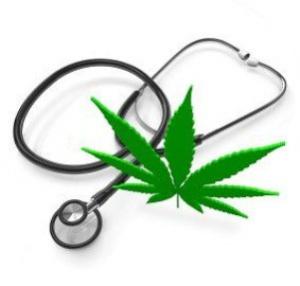 California
Last Thursday, a state task force charged with setting policy on dealing with pollution generated by marijuana growers met for the first time. The task force is the outgrowth of a Butte County request that state water regulators take part in dealing with the problem. Its members include county officials, state legislators, a representative from the governor's office, and the Department of Fish and Wildlife. Water regulators had told local officials they were reluctant to send their employees to grow areas, and the parties involved agreed to create a task force aimed at producing a policy that could be applied statewide on how to attack the water pollution threat.
Also last Thursday, police raided and shut down the first dispensary to open in Los Angeles County. The historic IMCC Wellness Center in Inglewood, which opened in 1999, was raided by numerous officers, who said the three other dispensaries in the city would also be shut down. The owner, Paul Scott, suspects local authorities have been emboldened by the recent state Supreme Court decision holding that localities can ban dispensaries.
Also last Thursday, the Clear Lake city council made moves to retool a draft medical marijuana cultivation ordinance that had failed to pass in the spring. The council ordered administrators to make several changes to the draft ordinance, which is modeled on the cultivation ordinance adopted by the Lake County Board of Supervisors last summer. The ordinance would limit the number of plants according to parcel size, but got hung up earlier over whether to include daycare centers in the definition of schools, from which grows must be at least 600 feet distant. The council now wants to define daycare centers as a separate category, but maintain the 600-foot requirement, although it would have a grandfather provision.
On Monday, a letter from the Contra County DA to Richmond officials saying dispensaries are illegal was made public. Contra Costa District Attorney Mark Peterson sent a letter dated July 25th to the City Council of Richmond advising them that the medical marijuana dispensaries they approved are illegal and are in violation of state and federal laws. Peterson also warned those who facilitate these actions may be liable as well. He copied the letter to city governments throughout the county.
Also on Monday, Doc Holliday's Collective in Mentone closed under protest, with demonstrators marking its last day of operation. The dispensary shut down after reaching an agreement with San Bernardino County authorities over thousands of dollars in fines it had racked up for continuing to operate despite a county ban on dispensaries.
Also on Monday, a Coronado family filed a lawsuit charging officials took their children for a year because the father was a medical marijuana patient. Michael Lewis, Lauren Taylor and their children Cameran and Bailey Lewis sued San Diego County and seven of its officers, the City of Coronado and two of its police officers for civil rights violations, battery, false imprisonment and negligence, in Superior Court. The suit alleges the children were taken without any actual evidence of abuse or neglect, solely because of the father's medical marijuana use, and that police and child welfare workers lied about the nature of the case. It took 364 days and an appellate court ruling for the parents to get their kids returned.
On Tuesday, there was strong public support for a restrictive cultivation ordinance in Merced County. Advocates of a crackdown on grows supported a proposed ordinance that would limit the number of plants to 12, no matter what the size of the parcel. The county sheriff's office showed slides of massive marijuana grows, and deputies linked them to various crimes, as well as fires and environmental pollution. Several residents also spoke about the violence they witnessed in their own neighborhoods, where pot plants are growing. No one spoke in opposition to the ordinance, but two speakers asked for exceptions for caregivers and others stressed the difference between "cartel operations" and legitimate grows for patients. A second hearing will take place on September 10, and the board of supervisors will vote on the ordinance then. If approved, it will go into effect a month later.
Michigan
On Tuesday, the Jackson city council approved an intrusive cultivation ordinance that would limit patients to using no more than 20% of their homes to grow or consume their medicine. The ordinance also bans dispensaries. The ordinance had stalled in June over the 20% requirement and two others -- that tenants must provide a statement from landlords approving the use of medical marijuana, and that "combustible materials" were to be prohibited in homes where marijuana was grown. Those latter two provisions have now been removed, but even the 20% provision stuck in the throats of some council members. The measure passed 4-3, and will go into effect September 12 after a final vote. Protestors outside the council meeting said they will sue the city if it attempts to enforce the new ordinance.
Nevada
On Tuesday, the state Board of Examiners approved initial funding for the Tax Department to implement tax collection efforts on medical marijuana sales next year. A dispensary law passed the legislature this year, and sales will begin next year. The Board approved a $529,000 funding request from the department, most of which is the cost to start the collection process involves one-time changes to its tax system at a cost of $496,000. The agency also is seeking ongoing funding of about $52,000 a year to hire a new tax examiner, he said. The state will collect a 2% excise tax on medical marijuana growers and sellers, and purchasers will pay a sales tax as well.
Washington
On Tuesday, medical marijuana advocates launched a "Health Before Happy Hour" campaign to ensure that the effort to implement marijuana legalization in the state does not result in negative impacts on patients or the dismantling of the state's Medical Use of Cannabis Act. Assisted by Americans for Safe Access, the campaign seeks to educate lawmakers about the distinct needs of patients and avoid seeing the medical marijuana program folded into the recreational system, a possibility that is being raised by some observers.
[For extensive information about the medical marijuana debate, presented in a neutral format, visit MedicalMarijuana.ProCon.org.]