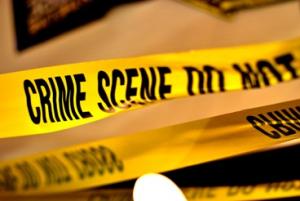 An Indianapolis man targeted by police in a drug investigation died Thursday night after a struggle as police attempted to arrest him. The as yet unidentified man becomes
the 24th person to die in US domestic drug law enforcement operations so far this year
.
According to the Indianapolis Star, citing police sources, the incident on the city's Eastside occurred when the man attempted to flee officers seeking to arrest him. Police said the man fell while fleeing, then resisted as officers attempted to arrest him. One officer then shot him with a Taser "to subdue him."
The man then grew unresponsive, and was soon pronounced dead.
Police said they think the man may have swallowed drugs during the chase. The death is being investigated by Indianapolis police internal affairs and homicide detectives.
Police later called members of the Ten Point Coalition, an anti-violence outreach group, to the crime scene. The coalition is typically called to chaotic crime scenes to calm down family members and friends of the victim, the Star reported.
Update: The dead man was later identified as Jeffrey Lilly, 22, of Indianapolis. The Indianapolis Star also reported that neighbors and family members came to the scene and "threatened and taunted" investigating officers before being dispersed.