by psmith, January 02, 2013, 11:19pm, (Issue #765)
For the past two years, Drug War Chronicle has been tracking all the US deaths directly attributable to domestic drug law enforcement, including the border. You can view the 2011 deaths here and the 2012 deaths here.Soon, we will hand our findings out to criminal justice and other professionals and then issue a report seeking to identify ways to reduce the toll. In the meantime, we can look at the raw numbers from last year and identify some trends.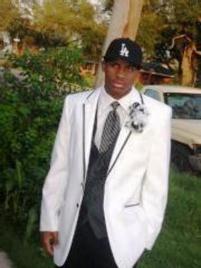 Before we begin, though, it's important to note our resource and data limitations, as well as explaining what gets included and what doesn't. We depended largely on Google news alerts for "officer shoots" or "officer kills" and their variations (trooper shoots, deputy shoots, police shoot, etc.) We can't claim that the list is exhaustive -- some initial reports never mention drugs, although they were involved; some others may have slid through the cracks. (Our tally includes several cases where people collapsed and died during or immediately after being arrested; the drug link became apparent only weeks or months later when toxicology reports came back. We could have missed others.)
We also used fairly tight criteria for inclusion. These deaths had to have occurred during drug law enforcement activities. That means people whose deaths may be at least partially blamed more broadly on drug prohibition (overdoses, AIDS and Hepatitis C victims, for example) are not included. Neither are the deaths of people who may have been embittered by previous drug law enforcement operations who later decide to go out in a blaze of glory, nor the deaths of their victims.
It's only people who died because of drug law enforcement. And even that is something of a grey area. One example is traffic stops. Although they ostensibly are aimed at public safety, drug law enforcement is at least a secondary consideration and, sometimes, as in the case of "pretextual stops," the primary consideration, so we include those deaths when it looks appropriate. Another close call was the case of a Michigan father accused of smoking marijuana and reported to Child Protective Services by police. He was shot and killed in a confrontation with police over that issue. We included him even though it was not directly drug law enforcement that got him killed, but the enforcement of child custody orders related to marijuana use. It could be argued either way whether he should not have been included; we decided to include him.
Because we are a small nonprofit with limited resources, we have been unable to follow-up on many of the cases. Every law enforcement-related death is investigated, but those findings are too often unpublished, and we (I) simply lack the resources to track down the results of those investigations. That leaves a lot of questions unanswered -- and some law enforcement agencies and their personnel, and maybe some others, off the hook.
We attempted to provide the date, name, age, race, and gender of each victim, but were unable to do so in every case. We also categorized the type of enforcement activity (search warrant service, traffic stops, undercover buy operations, suspicious activity reports, etc.), whether the victim was armed with a firearm, whether he brandished it, and whether he shot it, as well as whether there was another type of weapon involved (vehicle, knife, sword, etc.) and whether the victim was resisting arrest or attempting to flee. Again, we didn't get all the information in every case.
Here's what we found:
In 2012, 63 people died in the course of US domestic drug law enforcement operations, or one about every six days. Eight of the dead were law enforcement officers; 55 were civilians.
Law Enforcement Deaths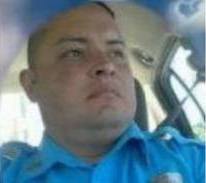 Law enforcement deaths began and ended the year. The first drug war death, on January 4, was that of Ogden, Utah, police officer
Jared Francom
, who was serving on the Weber-Morgan Metro Narcotics Strike Force when he was shot and killed during a "knock and enter" SWAT-style raid on a suspected marijuana grower. Five other officers were also shot and wounded, as was the homeowner, Matthew Stewart, who is now charged with his killing and faces a death sentence if convicted.
The last drug war death of the year, on December 14, was that of Memphis police officer
Martoiya Lang
, who was shot and killed serving a "drug-related search warrant" as part of an organized crime task force. Another officer was wounded, and the shooter, Trevino Williams, has been charged with murder. The homeowner was charged with possession of marijuana with intent to distribute.
In between Francom and Lang, six other officers perished fighting the drug war. In February, Clay County (Florida) Sheriff's Detective
David White
was killed in a shootout at a meth lab that also left the suspect dead. In April, Greenland, New Hampshire, Police Chief
Michael Maloney
was shot in killed in a drug raid that also left four officers wounded. In that case, the shooter and a woman companion were later found dead inside the burnt out home.
In June, Puerto Rican narcotics officer
Victor Soto Velez
was shot and killed in an ambush as he sat in his car. Less than two months later, Puerto Rican police officer
Wilfredo Ramos Nieves
was shot and killed as he participated in a drug raid. The shooter was wounded and arrested, and faces murder charges.
Interdicting drugs at the border also proved hazardous. In October, Border Patrol Agent
Nicholas Ivie
was shot and killed in a friendly fire incident as he and other Border Patrol agents rushed to investigate a tripped sensor near the line. And early last month, Coast Guard Chief Petty Officer
Terrell Horne III
was killed when a Mexican marijuana smuggling boat rammed his off the Southern California coast. Charges are pending against the smugglers.
Civilian Deaths
Civilian deaths came in three categories: accidental, suicide, and shot by police. Of the 55 civilians who died during drug law enforcement operations, 43 were shot by police. One man committed suicide in a police car, one man committed suicide in his bedroom as police approached, and a man and a woman died in the aftermath of the Greenland, New Hampshire, drug raid mentioned above, either in a mutual suicide pact or as a murder-suicide.
Five people died in police custody after ingesting packages of drugs. They either choked to death or died of drug overdoses. One man died after falling from a balcony while fleeing from police. One man died in an auto accident fleeing police. One Louisville woman,
Stephanie Melson
, died when the vehicle she was driving was hit by a drug suspect fleeing police in a high-speed chase on city streets.
The Drug War and the Second Amendment
Americans love their guns, and people involved with drugs are no different. Of the 43 people shot and killed by police, 21 were in possession of firearms, and in two cases, it was not clear if they were armed or not. Of those 21, 17 brandished a weapon, or displayed it in a threatening manner. But only 10 people killed by police actually fired their weapon. Merely having a firearm increased the perceived danger to police and the danger of being killed by them.
In a handful of cases, police shot and killed people they thought were going for guns. Jacksonville, Florida, police shot and killed
Davinian Williams
after he made a "furtive movement" with his hands after being pulled over for driving in a "high drug activity area." A month later, police in Miami shot and killed
Sergio Javier Azcuy
after stopping the vehicle in which he was a passenger during a cocaine rip-off sting. They saw "a dark shiny object" in his hand. It was a cell phone. There are more examples in the list.
Several people were shot and killed as they confronted police with weapons in their own homes. Some may have been dangerous felons, some may have been homeowners who grabbed a gun when they heard someone breaking into their homes. The most likely case of the latter is that of an
unnamed 66-year-old Georgia woman
shot and killed by a local drug task doing a "no knock" drug raid at her home. In another case from Georgia,
David John Thomas Hammett
, 60, was shot and killed when police encountered him in a darkened hallway in his home holding "a black shiny object." It was a can of pepper spray. Neither victim appears to have been the target of police, but they're still dead.
Police have reason to be wary of guns. Of the eight law enforcement officers killed enforcing the drug laws last year, seven were killed by gunfire. But at least 22 unarmed civilians were shot and killed by police, and at least four more were killed despite not having brandished their weapons.
It's Not Just Guns; It's Cars, Too
In at least seven cases, police shot and killed people after their vehicles rammed police cars or as they dragged police officers down the street. It is difficult to believe that all of these people wanted to injure or kill police officers. Many if not most were probably just trying to escape. But police don't seem inclined to guess (which might be understandable if you're being dragged by a moving car.)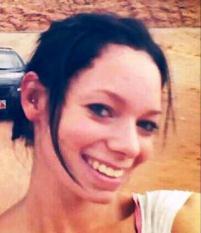 Race and Gender
Getting killed in the drug war is mostly a guy thing. Of the 63 people killed, only six were women, including one police officer. One was the Georgia homeowner, another was the Louisville woman driver hit by a fleeing suspect, a third was the unnamed woman who died in the Greenland, New Hampshire raid. Other than the Memphis police officer, only two women were killed because of their drug-related activities.
Getting killed in the drug war is mostly a minority thing too. Of the 55 dead civilians, we do not have a racial identification on eight. Of the remaining 47, 23 were black, 14 were Hispanic, nine were white, and one was Asian. Roughly three out four drug war deaths were of minority members, a figure grossly disproportionate to their share of the population.
Bringing Police to Justice
Many drug war deaths go unnoticed and un-mourned. Others draw protests from friends and family members. Few stir up public outrage, and fewer yet end up with action being taken against police shooters. Of the 55 civilians who died during drug law enforcement activities, charges have been filed against the police shooters in only two particularly egregious cases. Both cases have generated significant public protest.
One is the case of
Ramarley Graham
, an 18-year-old black teenager from the Bronx. Graham was chased into his own apartment by undercover NYPD officers conducting drug busts on the street nearby. He ran into his bathroom, where he was apparently trying to flush drugs down the toilet, and was shot and killed by the police officer who followed him there. Graham was unarmed, police have conceded. A small amount of pot was found floating in the toilet bowl. Now, NYPD Officer Richard Haste, the shooter, has been indicted on first- and second-degree manslaughter charges, with trial set for this coming spring.
The other case is that of
Wendell Allen
, 20, a black New Orleans resident. Allen was shot and killed when he appeared on the staircase of a home that was being raided for marijuana sales by New Orleans police. He was unarmed and was not holding anything that could be mistaken for a weapon. Officer Jason Colclough, the shooter, was indicted on manslaughter charges in August after he refused a plea bargain on a negligent homicide charge. When he will go to trial is unclear.
Criminal prosecutions of police shooters, even in egregious cases, is rare. Winning a conviction is even less unlikely. When Lima, Ohio, police officer Joe Chavalia shot and killed unarmed Tanika Wilson, 26, and wounded the baby she was holding in her arms during a SWAT drug raid in 2008, he was the rare police officer to be indicted.
But he walked at trial
.
It doesn't usually work out that way when the tables are turned. Ask
Corey Maye
, who was convicted of murder and sentenced to death for killing a police officer who mistakenly entered his duplex during a drug raid even though he argued credibly that he thought police were burglars and he acted in self defense. It took 10 years before Maye was able to first get his death sentence reduced to life, then get his charges reduced to manslaughter, allowing him to leave prison.
Or ask
Ryan Frederick
, who is currently sitting in prison in Virginia after being convicted of manslaughter in the 2008 death of Chesapeake Det. Jarrod Shivers. Three days after a police informant burglarized Frederick's home, Shivers led a a SWAT team on a no-knock raid. Frederick shot through the door as Shivers attempted to break through it, killing him. He argued that he was acting in self-defense, not knowing what home invaders were on the other side of the door, but in prison he sits.
Both the Graham and the Allen cases came early in the year. Late in 2012, two more cases that would appear to call out for criminal prosecutions of police occurred. No charges have been filed against police so far in either case.
On October 25, undocumented Guatemalan immigrants
Marco Antonio Castro and Jose Leonardo Coj Cumar
were shot and killed by a Texas Department of Public Safety trooper who shot from a helicopter at the pickup truck carrying them as it fled from an attempted traffic stop. Texas authorities said they thought the truck was carrying drugs, but it wasn't -- it was carrying undocumented Guatemalan immigrants who had just crossed the border. Authorities said they sought to disable the truck because it was "traveling at reckless speeds, endangering the public." But the truck was traveling down a dirt road surrounded by grassy fields in an unpopulated area. The Guatemalan consulate and the ACLU of Texas are among those calling for an investigation, and police use of force experts from around the country pronounced themselves stunned at the Texas policy of shooting at vehicles from helicopters. Stay tuned.
Two weeks later, undercover police in West Valley, Utah, shot and killed
Danielle Misha Leonard
, 21, in the parking lot of an apartment building. Leonard, a native of Vancouver, Washington, had been addicted to heroin and went to Utah to seek treatment. Perhaps it didn't take. Police have been extremely slow to release details on her killing, but she appears to have been unarmed. An undercover police vehicle had boxed her SUV into a parking spot, and the windshield and both side windows had been shattered by gunfire. Later in November, in their latest sparse information release on the case, police said only that she had been shot twice in the head and that they had been attempting to contact her in a drug investigation. Friends and family have set up a
Justice for Danielle Willard
Facebook page to press for action.
Now, it's a new year, and nobody has been killed in the drug war so far. But this is only day two.
back to top