Philadelphia keeps on paying for its out-of-control drug squad, and a pair of probation officers have pill-pilfering problems. Let's get to it: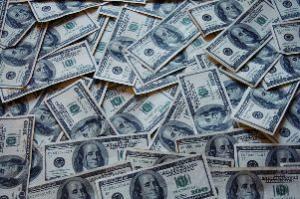 In Philadelphia,
the city has paid out $775,000 as of December 20
to settle lawsuits against members of a narcotics unit that had run amok. Since 1999, 34 lawsuits have been filed against squad members. Fifteen were settled for sums ranging from $5,000 for an alleged illegal search to $250,000 for a deadly high-speed police chase. Seventeen cases were closed without payment and two remain active. The officers have been targets not only of federal lawsuits, but of dozens of Internal Affairs complaints. They allegedly fabricated evidence, planted drugs, stole money and used excessive force. A week earlier, Police Commissioner Charles Ramsey transferred six of the dope squad members, including its commander, out of the unit after the District Attorney's Office informed him they had lost their credibility in court and would no longer be called to testify in drug cases. The office has withdrawn 68 drug cases and hundreds more could be affected, including cases where people have already been convicted based on the now untrustworthy testimony.
In Madison, Wisconsin,
a former probation agent was charged December 20
with stealing prescription drugs from probationers. Kim Hoenisch, 41, who worked in the Department of Corrections' Wausau office, is accused of stealing Vicodin pills from probationers when they showed up for urine tests during office visits, stealing Vicodin from a probationer's home, stealing Vicodin from her cousin's house, and stealing oxycodone from another woman's house. She faces multiple charges, including felony drug possession and misconduct in office.
In Casper, Wyoming,
a former state probation officer pleaded guilty December 20
to charges she stole prescription drugs from probationers. Ruby Mattox, 34, admitted repeatedly intentionally spilling her probationers' pill bottles and pocketed some of the pills as she picked them up. She also stole an entire bottle of prescription pills from an acquaintance and embezzled money collected by coworkers for a fundraising event. In a plea bargain, she pleaded guilty to four misdemeanor theft counts and one felony count of drug possession. She will be sentenced at a later date, but will avoid prison time as part of the plea bargain.