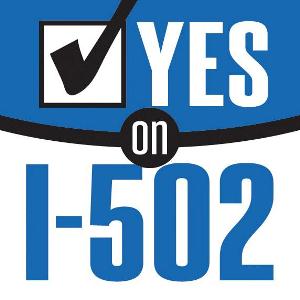 Washington state's I-502 marijuana legalization is well-placed to emerge victorious on November 6, but it's going to be close.
We're a little more than a month from election day. Here's what's going on with the state-level initiatives.
The UN General Assembly heard a trio of Latin American leaders call for increased debate on alternatives to the war on drugs Wednesday, including hint of legalization talk.
Colombia's capital may be about to open drug consumption rooms for addicts, who will get their drugs by prescription. Colombian President Santos gave the go-ahead to Bogota Mayor Gustavo Petro Friday.
A Montana initiative that would endorse the legislature's gutting of the state's voter-approved 2004 medical marijuana law is leading in polls, but doesn't have 50%.
The DEA strikes again in Los Angeles, and the feds are moving to eliminate dispensaries in downtown LA. But the pushback against the crackdown continues.
The upper and lower chambers of the Swiss parliament have agreed on a marijuana decriminalization bill. Now it awaits a final vote next week.
Dana Larsen has a plan to decriminalize marijuana possession in British Columbia. It will take up to two years.
Another small-time drug busts ends in death as a Baltimore man dies after swallowing drugs as police moved in to arrest him.
It's been a fairly quiet week on the corrupt cop front, but we've still got some Missouri jail guards in trouble, a Houston cop accused of helping to peddle Ecstasy, and a Baltimore cop who did heroin deals in the police station parking lot.
Permission to Reprint:
This issue of Drug War Chronicle is licensed under a modified
Creative Commons Attribution license
. Articles of a purely educational nature in Drug War Chronicle appear courtesy of DRCNet Foundation, unless otherwise noted.