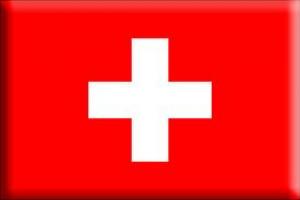 Switzerland is on the verge of decriminalizing the possession of up to 10 grams of marijuana after the lower house of parliament last Thursday agreed to align itself with the Senate's version of the legislation, according to the Swiss news portal
Swissinfo.ch
. A final reading of the bill is expected to happen before the end of the fall session next week.
That would bring Switzerland in line with most of its Western European neighbors, which tolerate small-time marijuana possession. The move comes four years after voters rejected outright legalization in a popular referendum.
Switzerland has an estimated 500,000 pot smokers, with 10% of people in their teens and twenties saying they are consumers, one of the highest figures in the world. Currently, punishment for small-time possession varies from canton to canton, with some having already virtually decriminalized it with a small fine, while in others, violators face criminal penalties. Swiss courts handle 30,000 marijuana possession cases a year.
Preliminary parliamentary approval came over the opposition of conservatives in the Swiss People's Party and some members of center-right parties. People's Party legislator Thomas de Courten unsuccessfully sought to double the proposed $108 fine and warned that decriminalization was "giving the wrong message" to young consumers.
"The very mention of the word cannabis seems to trigger psychotropic effects among some members of this chamber," retorted Yvonne Gilli of the Green Party.
The proposal was pushed by the Christian Democratic Party, one of the five parties that make up Switzerland's governing coalition, but government officials seem decidedly lukewarm about it. The cabinet supports the bill, but "without enthusiasm," Interior Minister Alain Berset said.